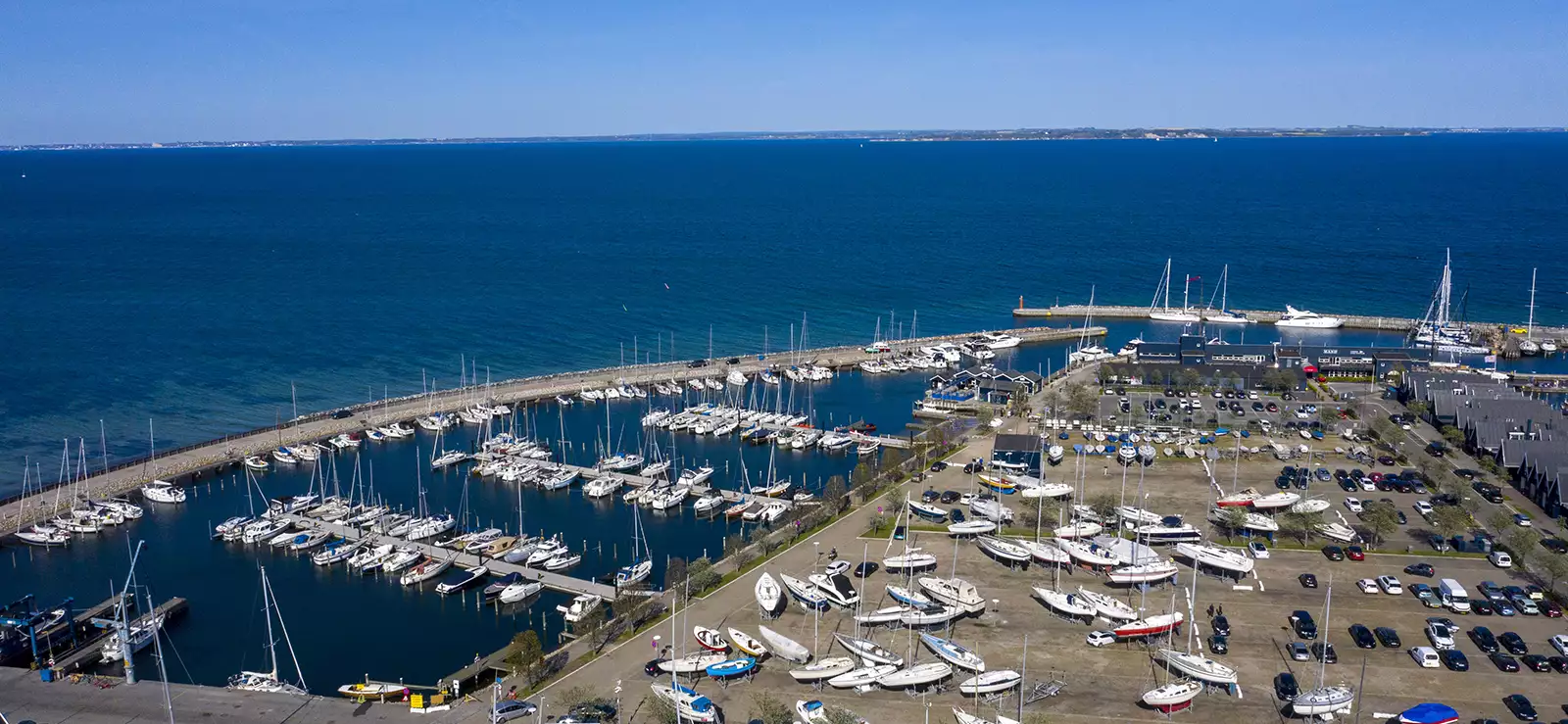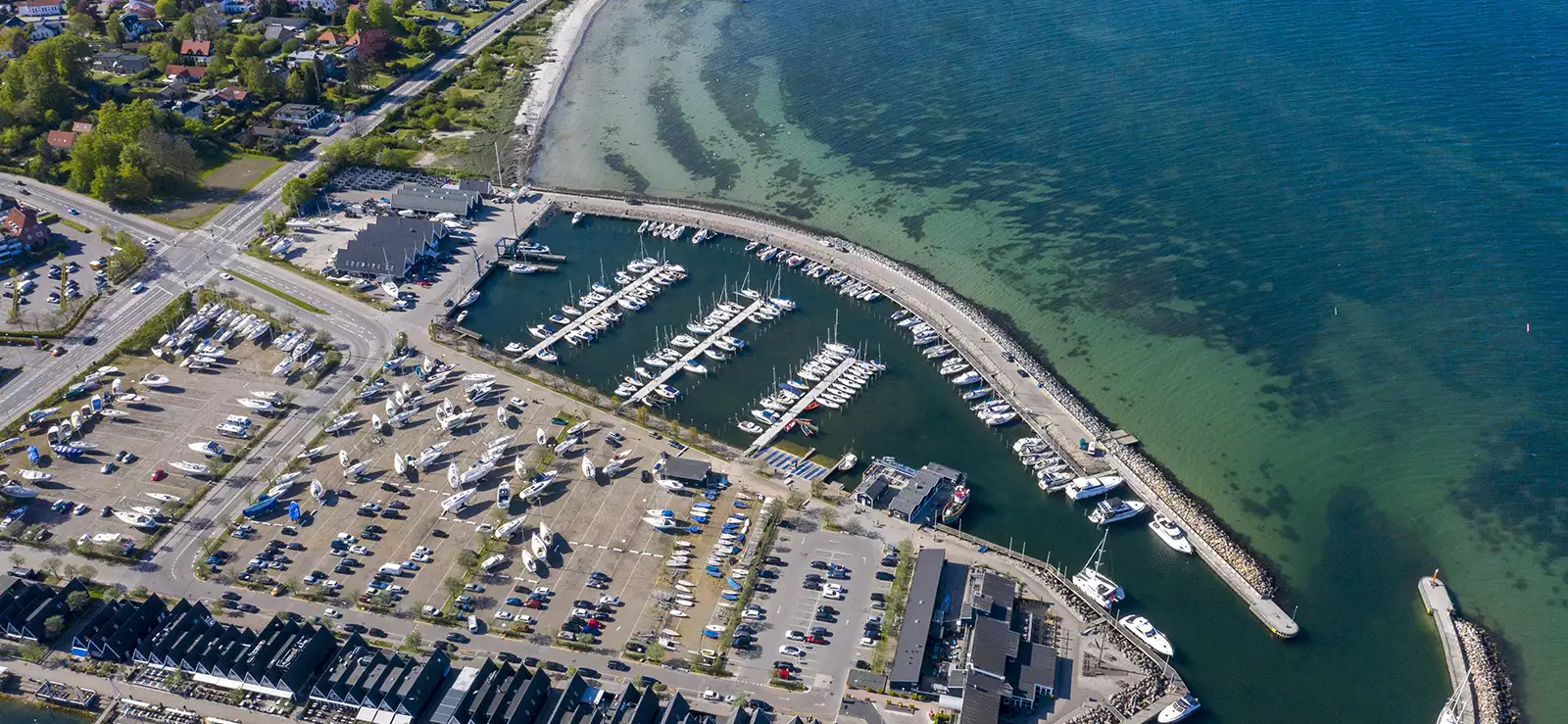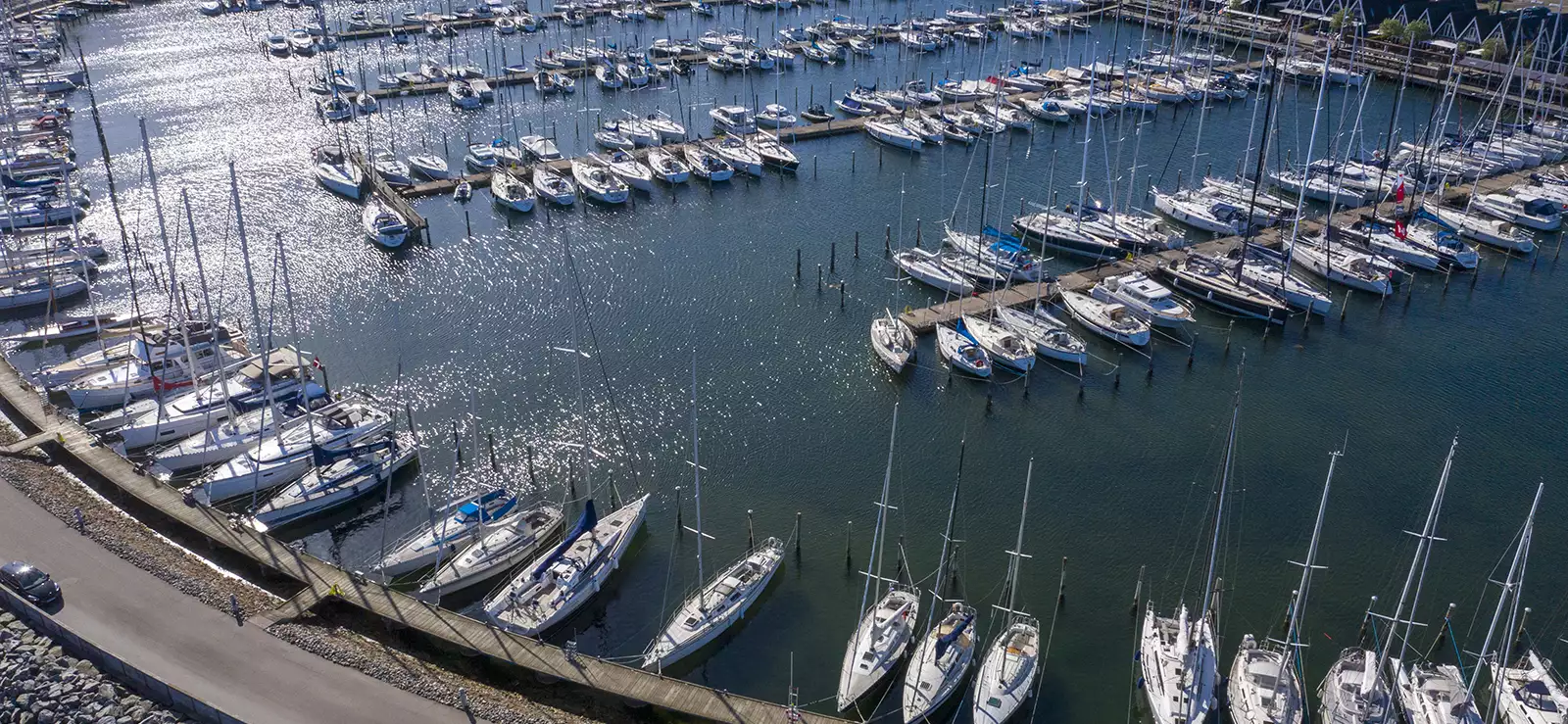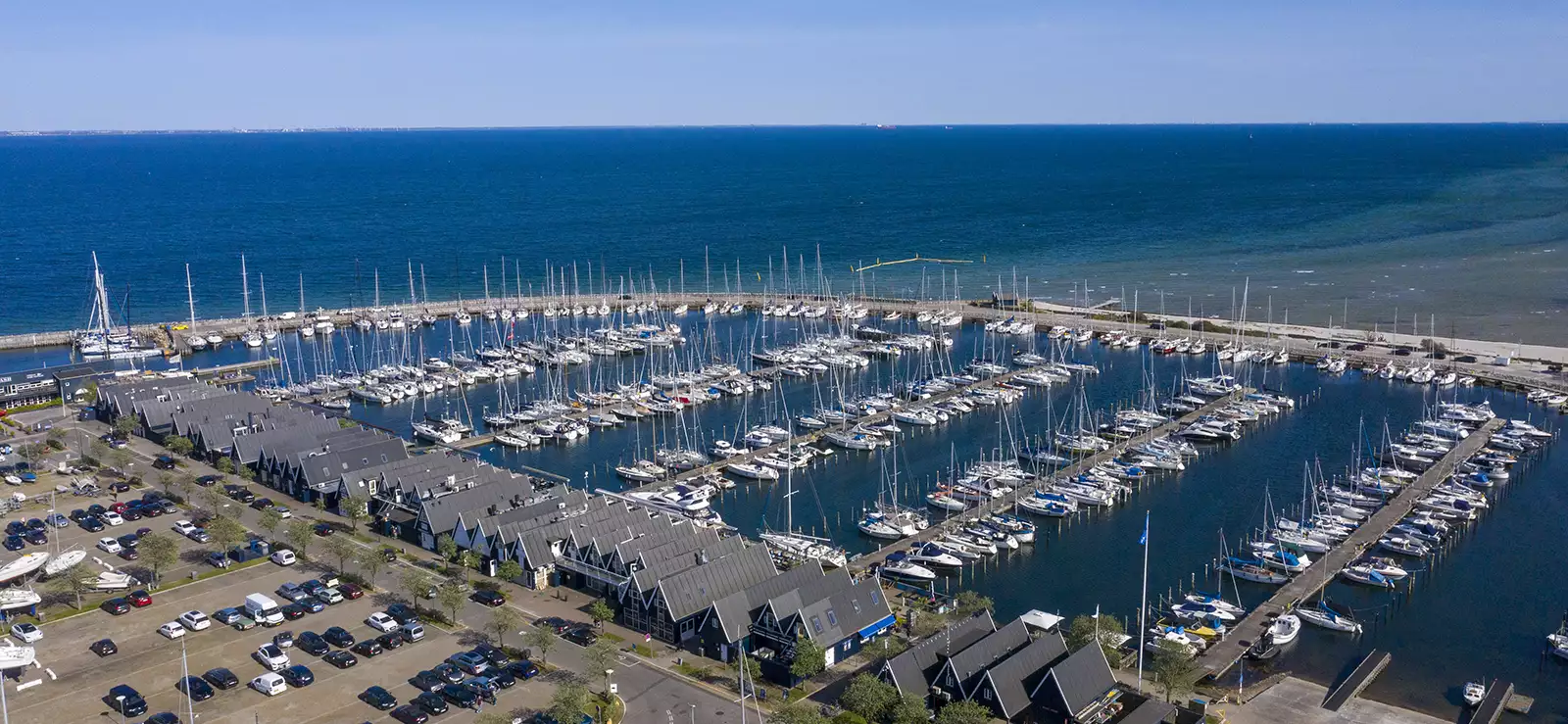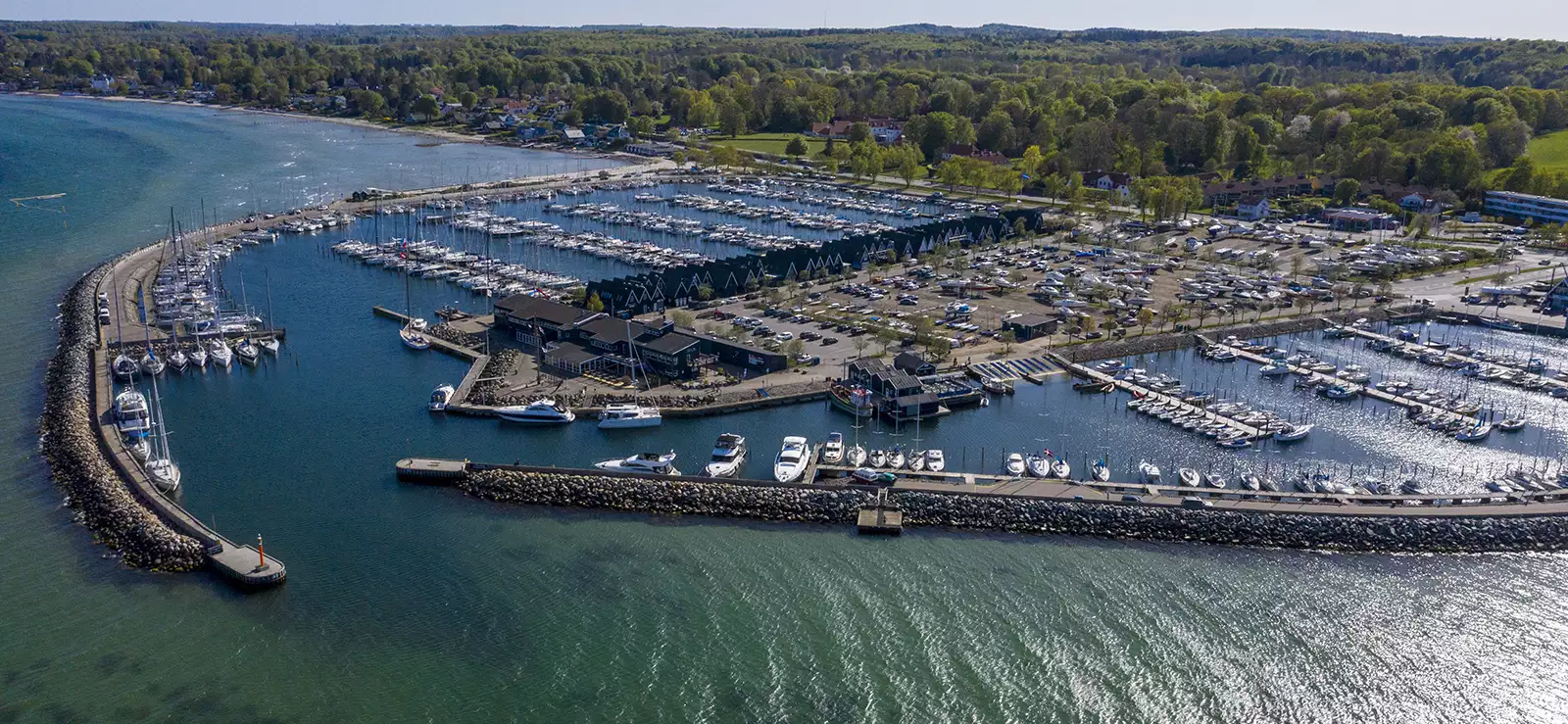 "THE CURE FOR ANYTHING IS SALT WATER – SWEAT, TEARS, OR THE SALT SEA"
Rungsted is an affluent suburban neighbourhood 30 kilometres north of Denmark's capital, Copenhagen, on the western shores of the Öresund strait. The author Karen Blixen was born here, and returned after her years in Kenya to write her famous book Out of Africa. Rungsted boasts Denmark's third-largest marina, offering a mix of harbour life, small shops, and restaurants. The owner of the marina, Hørsholm Municipality, recently decided to expand the two curving breakwaters in 2023–24, to give even more people the opportunity to participate in life on, by and in the water. Every year the marina, which is home port to The Royal Danish Yacht Club, is visited by over 1.5 million visitors.
Rungsted marina, with 750 berths, was built in 1972–73, replacing a small fishing harbour. In late 2020, Pontona ApS replaced Rungsted's 50-year-old pontoons, precast concrete anchors and heavy-duty chains in the northern basin with a state-of-the-art floating dock system. It comprises three floating pontoons: two three-metre-wide, 75-metre-long docks, and one three-metre-wide, 70-metre-long dock. The new pontoons are anchored by internal steel pile guides to keep the structure stationary but accommodate water fluctuation. Utilities, such as power and water, are routed through internal ducts.
PROJECT HIGHLIGHTS:
State-of-the-art floating dock system

Two three-metre-wide, 75-metre-long docks, and one three-metre-wide, 70-metre-long dock
VIDEO: