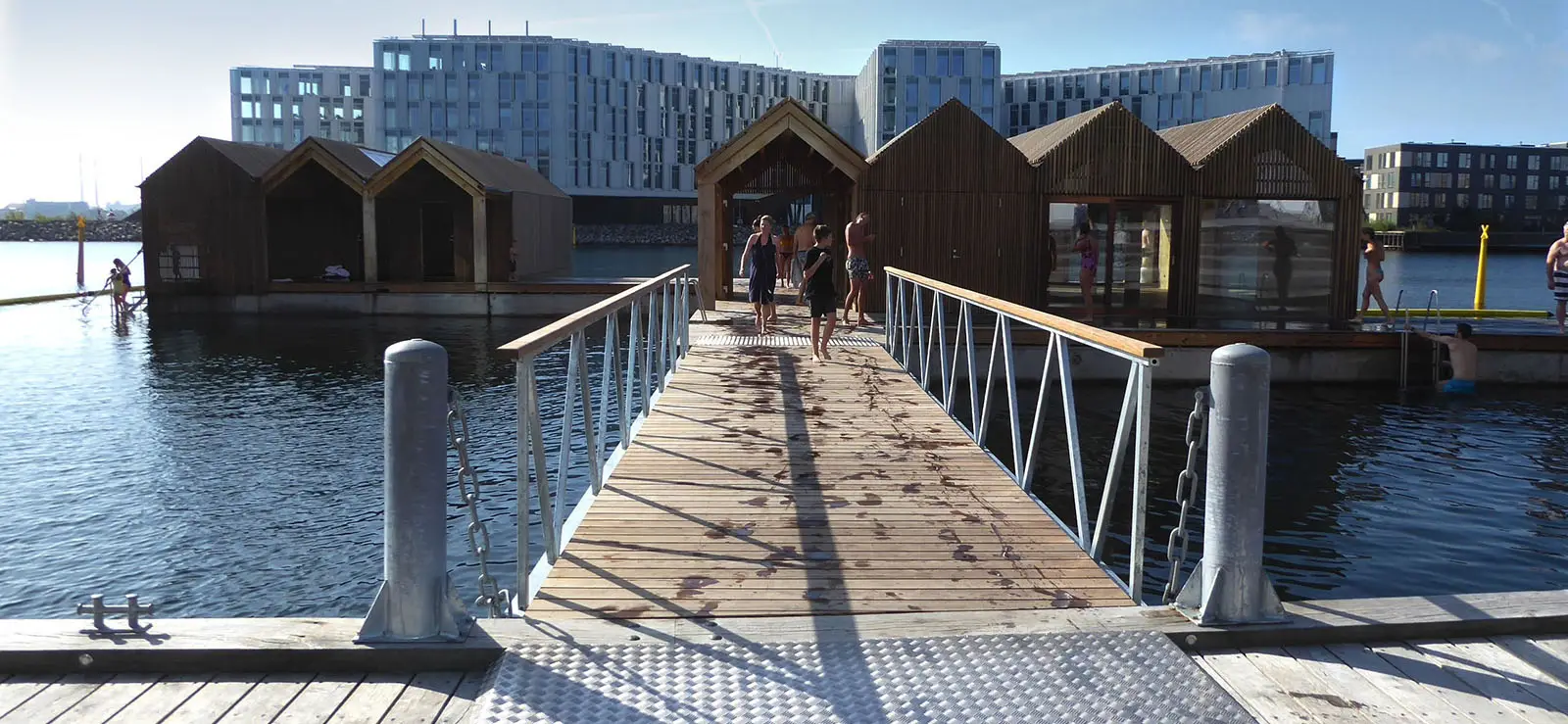 ACCESS TO WATER AND SOCIAL INTERACTION
Nordhavn, Copenhagen's old port area, is being transformed into what can only be described as an alluring city district with an architectural idiom that is both energising and innovative. By establishing a waterside Activity Centre, the City of Copenhagen is seeking to promote an active lifestyle in the area, with a firm focus on access to water and social interaction. Danish architects Spektrum Arkitekter designed a floating solution and enlisted SF Marina to deliver a concrete pontoon for its base structure.
The architects' ambition was for the floating Activity Centre to consolidate the maritime heritage that has symbolised the Copenhagen harbour area for centuries. By rethinking and reinterpreting the traditional wooden boathouse, they succeeded in creating a modern-day variant built on floating concrete pontoons. The Centre consists of two clusters of wooden buildings, with large glazed sections, unobtrusively merging the indoor and outdoor spaces. Set against the pier, it alludes to the harbour setting as it once was, bringing visitors as close to the water and the elements as possible. The Centre will offer a diverse range of activities whatever the season. Wooden decking, which is open to the public, runs between the buildings and the water.
The Activity Centre was officially opened in August 2019.
PROJECT HIGHLIGHTS:
Architectural designed floating solution