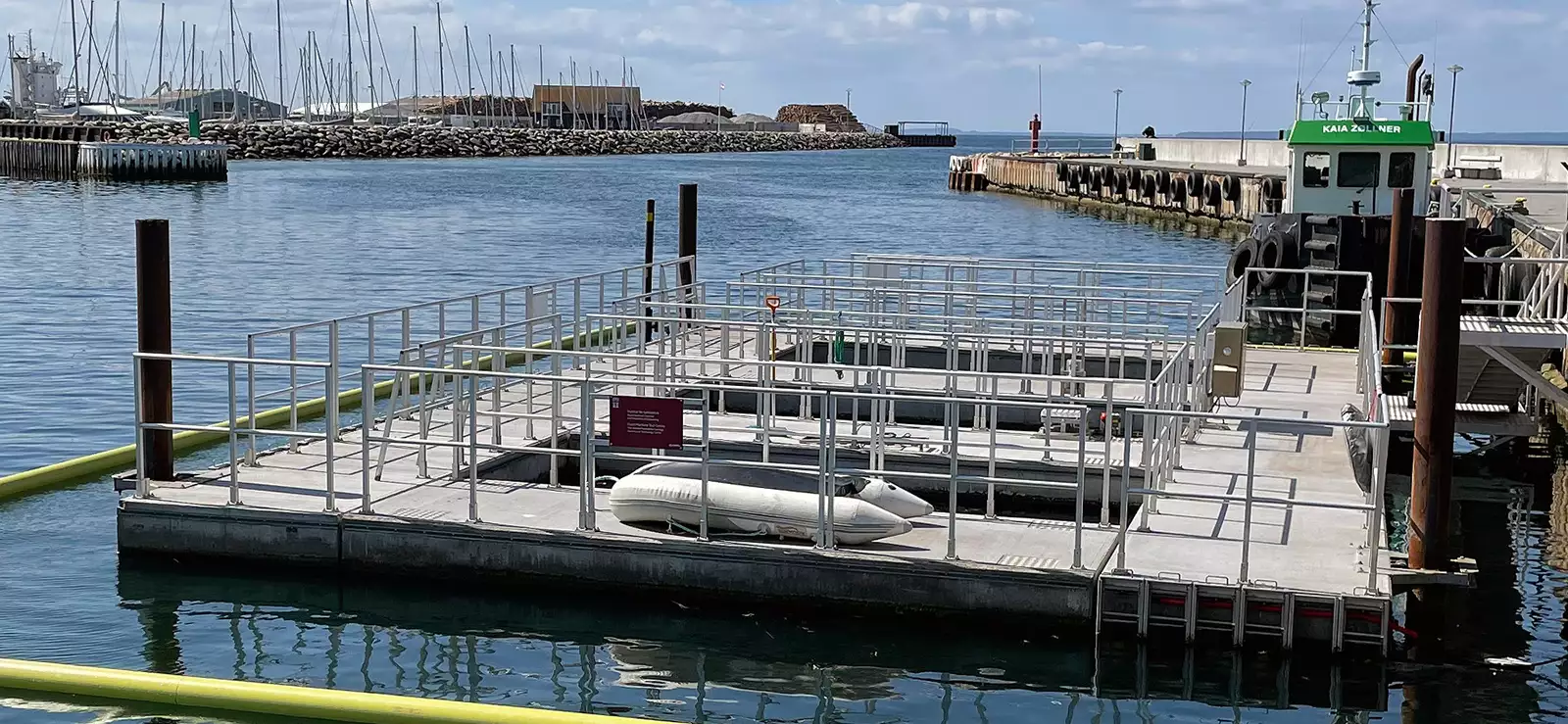 WHAT CAN WE LEARN FROM A CRACK?
Hull coatings protect ships from corrosion in the harshest of conditions, but also help save fuel through their antifouling properties. By protecting a vessel from biofouling it is possible to reduce drag and hence fuel consumption and CO2 emissions by up to six per cent. To make coatings more efficient and more environmentally sustainable, the Hempel Foundation Coatings Science and Technology Centre (CoaST), based at the Technical University of Denmark, carries on both basic and applied research into sustainable coating technologies.
To assess how well promising lab-scale technologies stand up under real-world conditions, CoaST needed a new research facility. It enlisted SF Marina to deliver a specially designed floating pontoon for its Maritime Test Centre, located in the charming harbour town of Hundested in Denmark. The structure is made up of two 17-metre and four 6-metre pontoons that are joined together to form three testing pools for static exposure of thousands of samples used as part of corrosion resistance and fouling control procedures. The pontoons, positioned within the outer pier, are anchored to piles to accommodate tidal fluctuations and provide easy access to the testing pools.
The CoaST Maritime Test Centre was established in 2019 and was further developed in 2020.
PROJECT HIGHLIGHTS:
Two 17-metre and four 6-metre pontoons that are joined together to form three testing pools