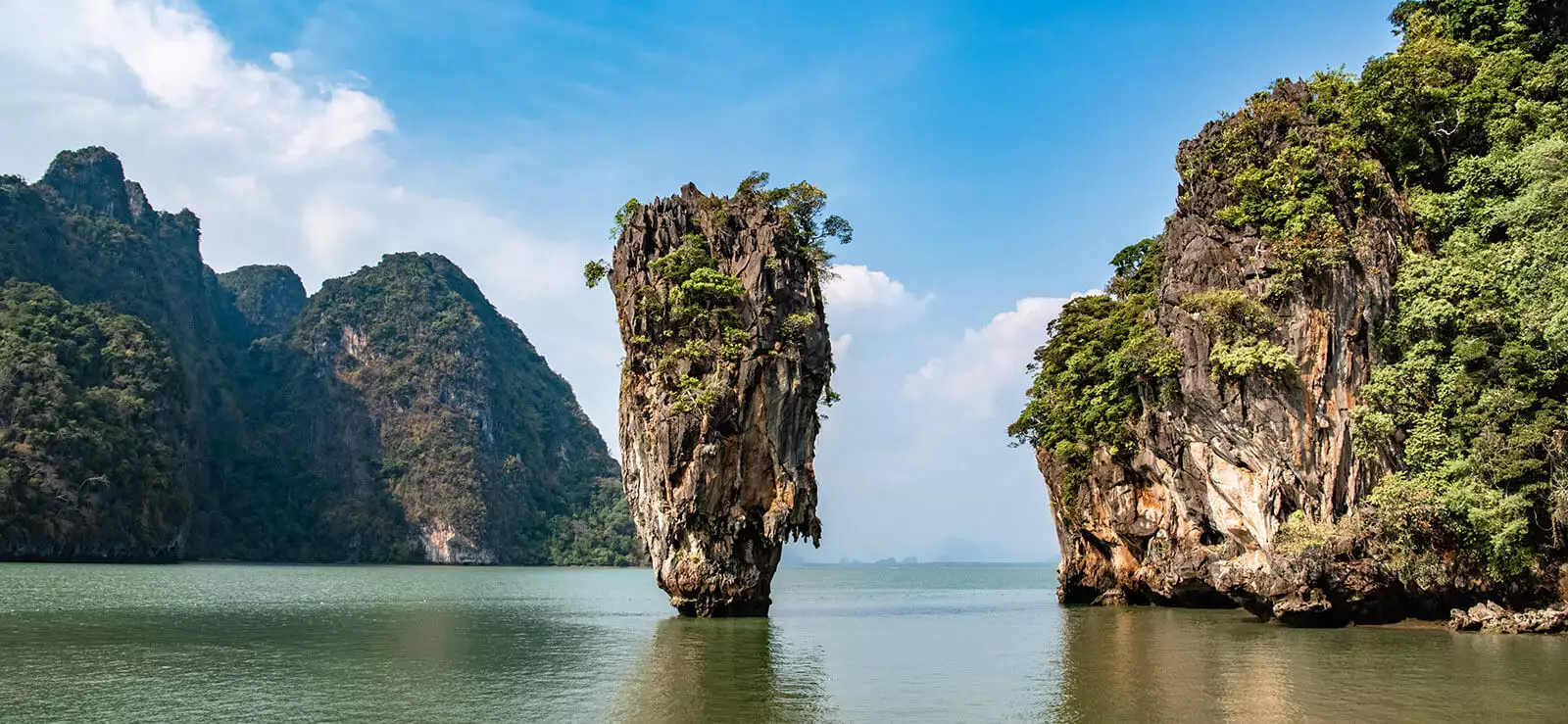 YOU LIVE WELL, SCARAMANGA
Phang Nga Bay, north-east of Phuket in Thailand, is a calm, sheltered bay with emerald-green water and dramatic limestone formations. Once a rarely visited indigenous area, an armada of boats now transport thousands of tourists to the bay's beautiful islands and beaches. Not least to the island of Ko Khao Phing Kan, which became Thailand's most recognisable island after it featured as evil Scaramanga's hideaway in the 1974 James Bond film, The Man with the Golden Gun.
Situated upstream on a river lined with thick mangroves, the Surakul Pier in Takua Thung District is one of the busiest piers in the Phang Nga Bay. The pier consists of four piled concrete pontoons that make up a floating structure, measuring 8 m x 40 m. From here tourists jump onto the most famous of all Thai boats, known as a "longtail", to explore the bay and visit the "James Bond island".
The pier was designed and built by SF Marina in Thailand and was opened in 2018.
PROJECT HIGHLIGHTS:
Four piled concrete pontoons

Floating structure, measuring 8 m x 40 m.