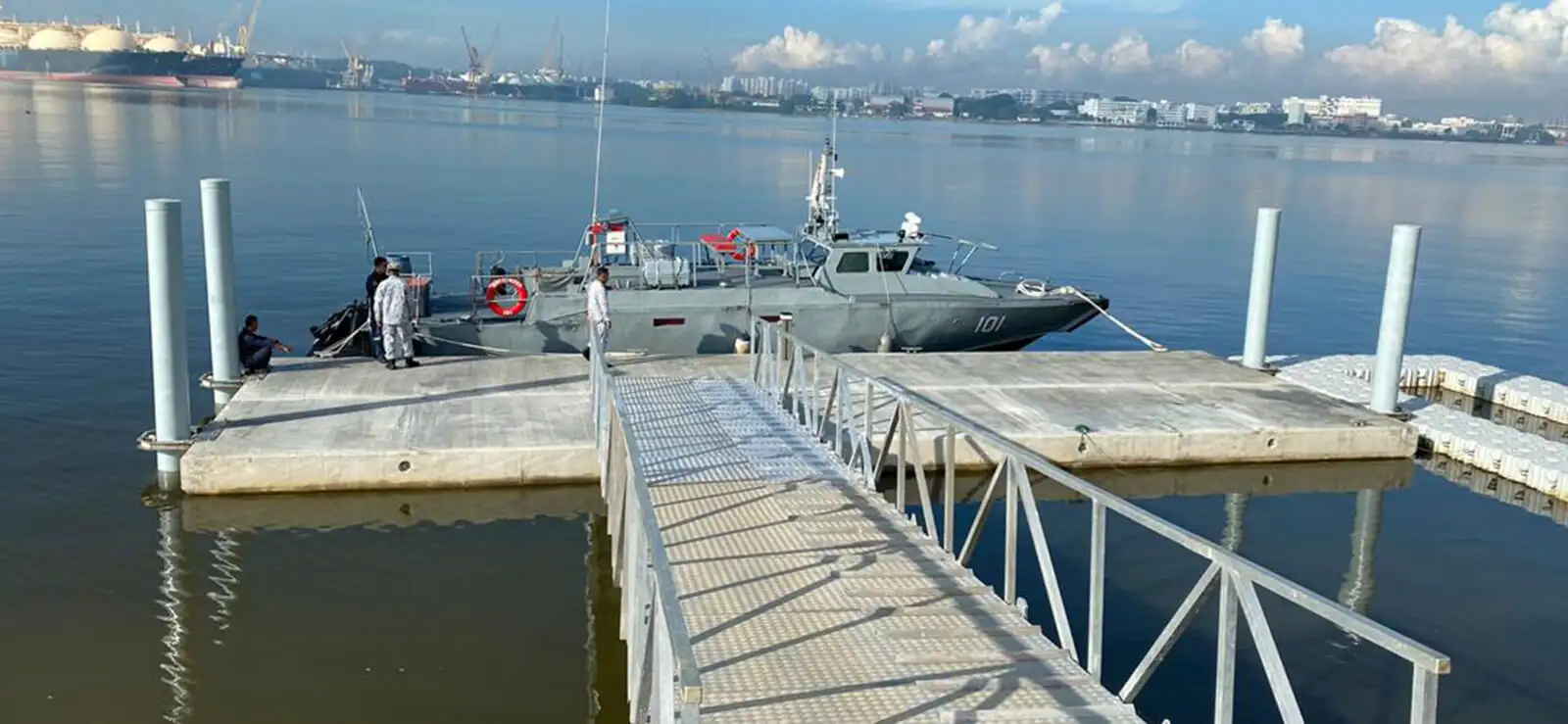 FLOATING NAVY DOCK IN MALAYSIA
Just across the border with Singapore is the Malaysian town of Johor Bahru, popularly known as JB. What started out as a small, sleepy fishing village just over 150 years ago, is today one of the fastest-growing cities in Malaysia. Ever since the causeway opened in 1924, JB has enjoyed very close economic ties with Singapore, separated only by the Johor Strait, which is 2-5 km wide and 50 km long.
The Royal Malaysian Navy uses the fast CB90-class assault craft for routine patrol operations. One of their CB90-class navy docks, in the Johor Strait, is an 18-metre-long, 6-metre-wide platform, anchored on piles to accommodate tidal fluctuations. With their weight and low centre of gravity, the platform not only offer considerable stability and high carrying capacity, it also provides a long, trouble-free service life. The concrete platform was designed by SF Marina Malaysia/Castwell Industries and manufactured and distributed locally under licence by Castwell Industries (M) SDN BHD, based in Kuala Lumpur, Malaysia.
The floating navy dock in JB was opened in 2020.
PROJECT HIGHLIGHTS:
CB90-class navy docks, in the Johor Strait, is made up of two 18-metre-long, 6-metre-wide platform