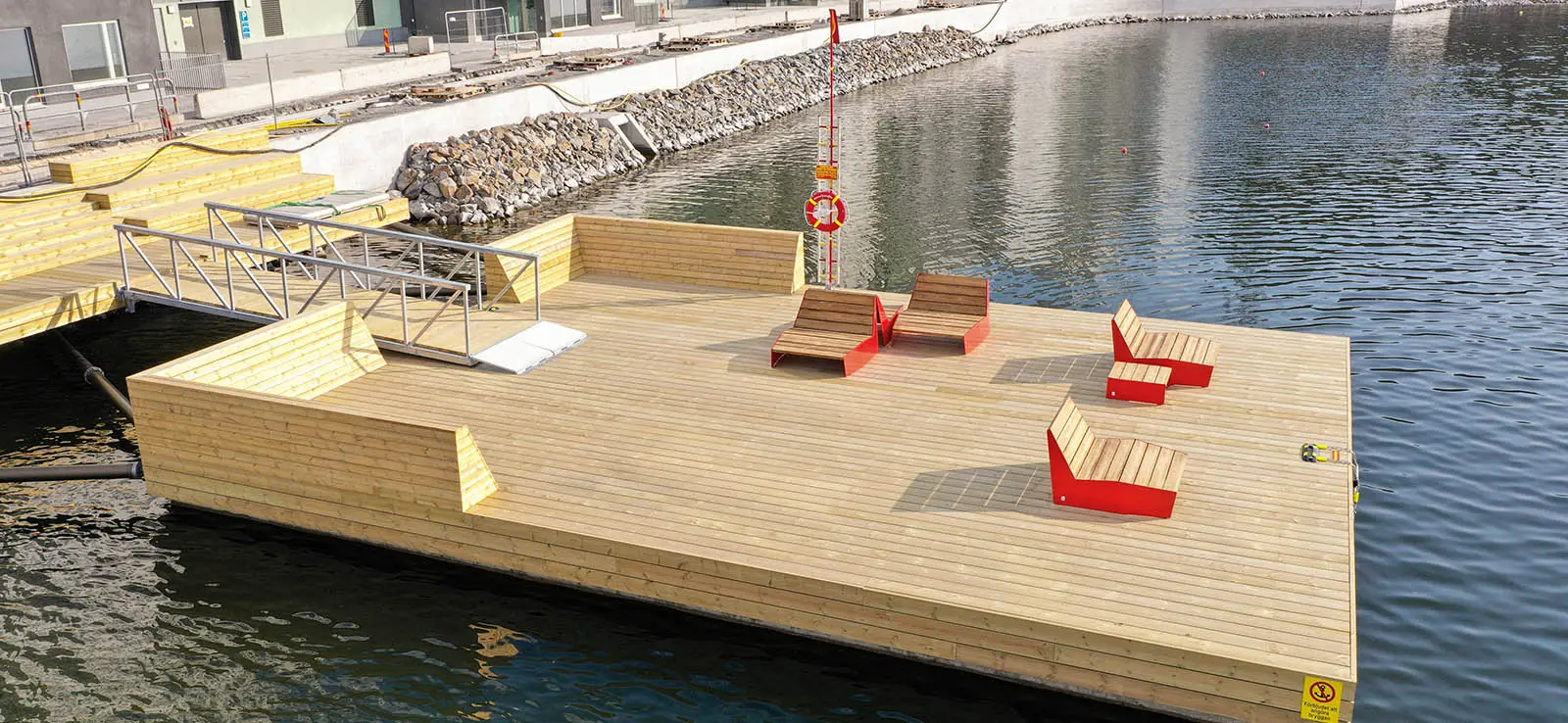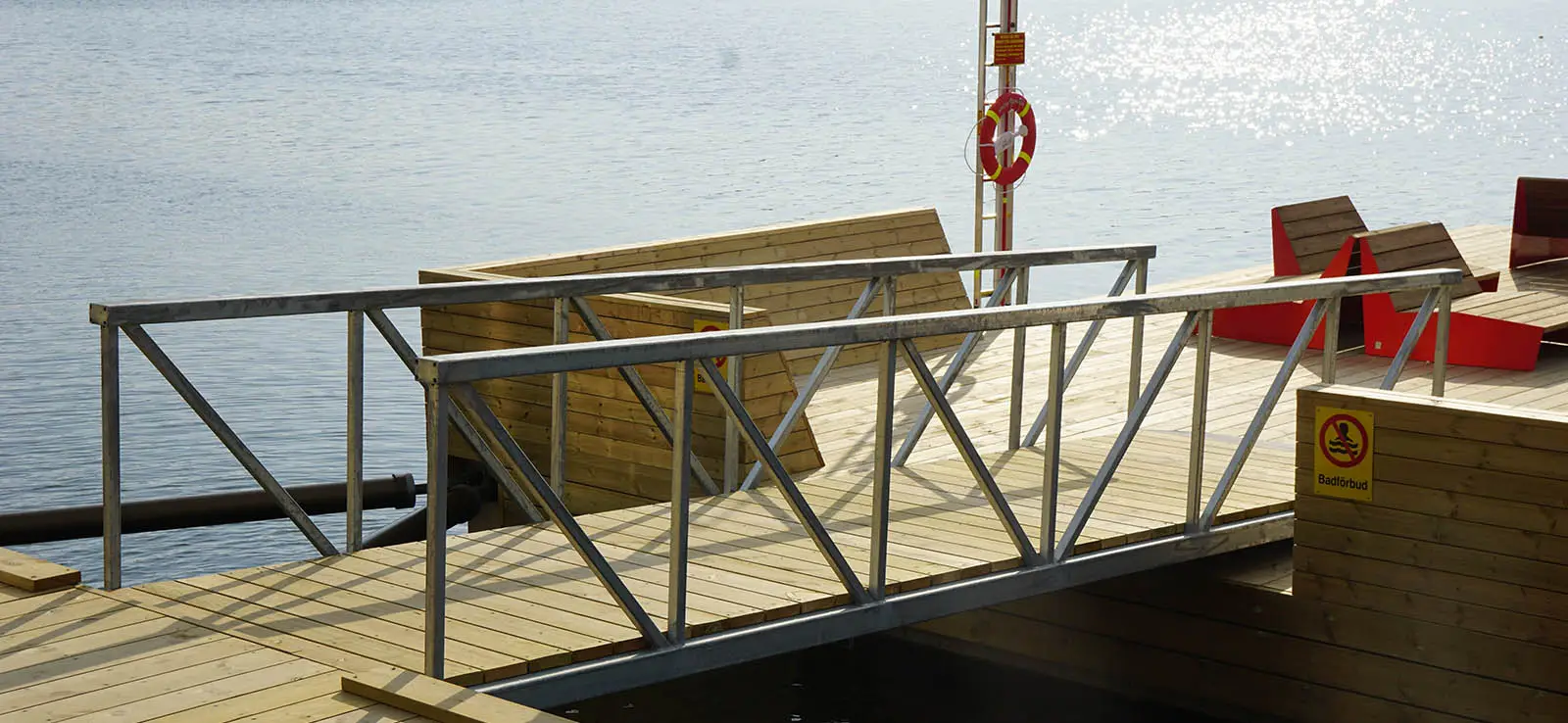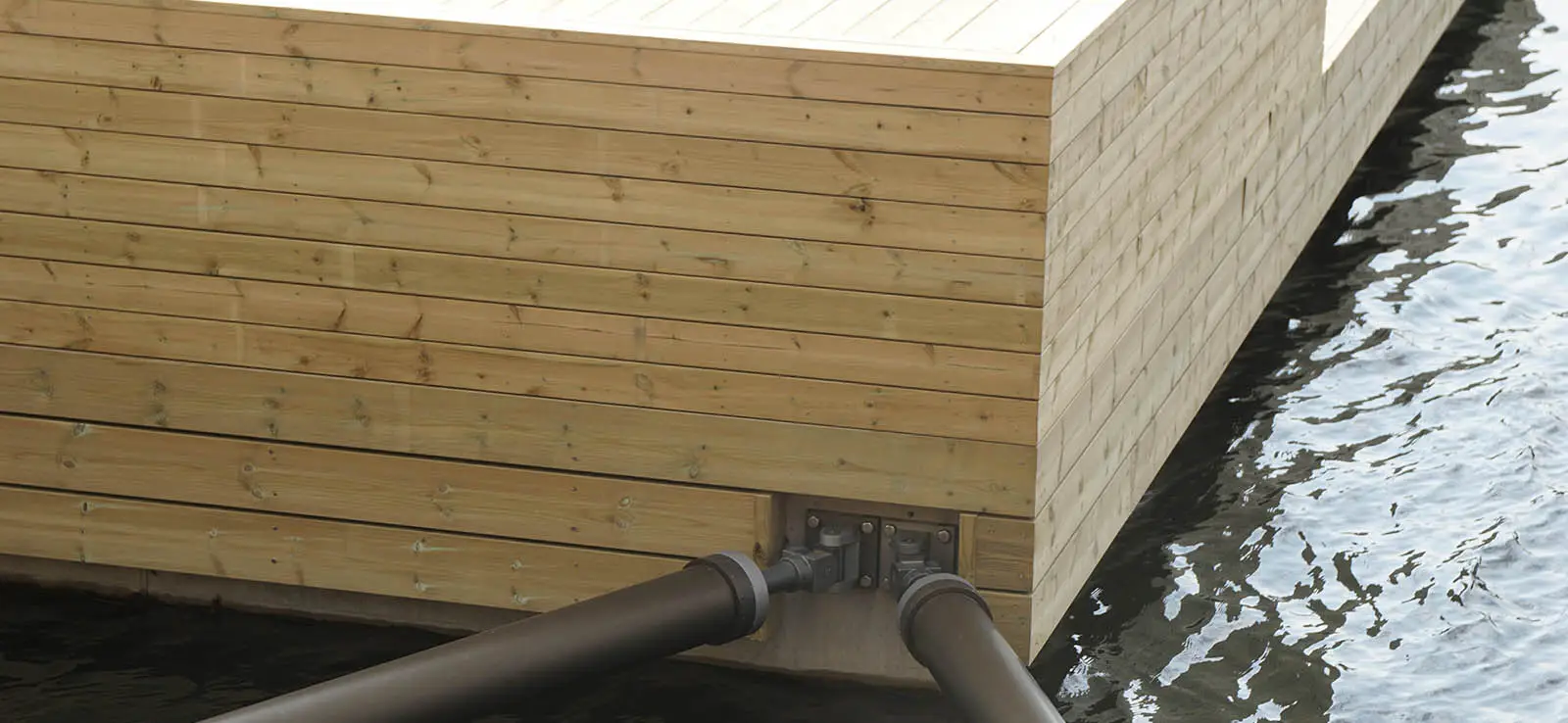 BETWEEN THE CITY AND THE ARCHIPELAGO
In Nacka, just outside Stockholm, the site of a former paper mill is currently being transformed into a large-scale, mixed-use development – Tollare – comprising housing, preschools, nursery schools, and retail and service facilities.
The paper mill, which produced newsprint, closed down in 1964. By that time, both the ground and the seabed had been seriously contaminated and extensive remediation work needed to be carried out – taking more than ten years to complete – before the property could be redeveloped. The seabed was examined by divers and later covered with a huge canvas, spanning some 30,000 square metres, to stop old paper fibres from rising to the surface. As a result, no anchoring is permitted.
The Tollare area's obvious hub will be its sunny beach with one of Stockholm's most beautiful boardwalks and a public, floating recreational platform – Solbryggan. Solbryggan is made up of three concrete pontoons, designed and built by SF Marina in Sweden. As piles or anchors were not an option, the pontoons are moored using Dual Docker arms for smooth, mechanical damping.
The Tollare recreational platform was opened in 2019.
PROJECT HIGHLIGHTS:
Floating recreational platform

Dual Docker arms for smooth, mechanical damping