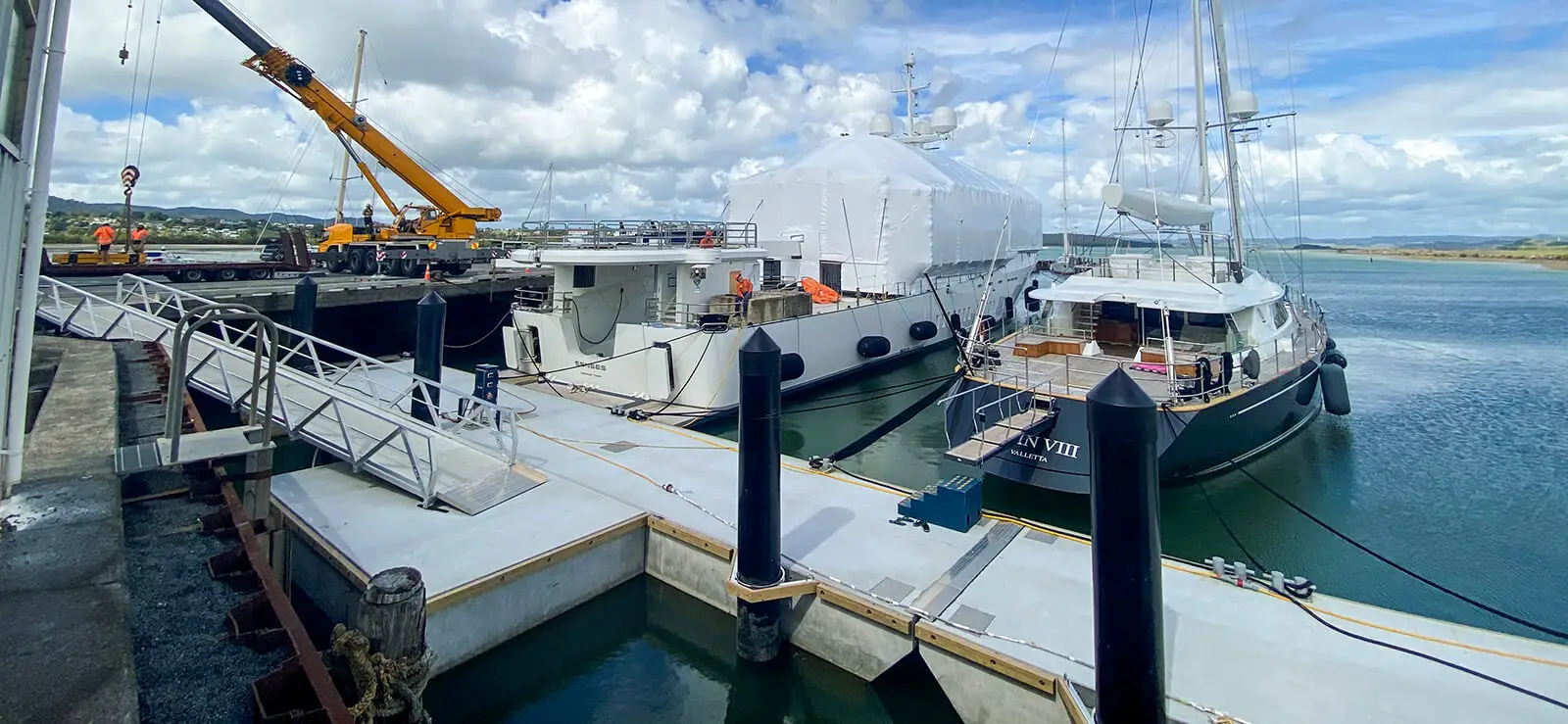 A CATALYST FOR NEW INVESTMENT IN PORT NIKAU
In the northernmost city in New Zealand, Whangārei, some 160 km north of Auckland, a former industrial harbour is about to be transformed into a mixed-use development – Port Nikau – where residential, commercial, retail, and recreation spaces will be combined to create a unique waterfront environment. Whangārei has a strong tradition of boat building and marine service and supply and is a popular re-fit destination for super yachts.
Central to Port Nikau will be a state-of-the-art floating marina with superyacht capacity. The first in a series of development phases, completed in March 2021, is the installation of a 58-metre floating dock with freeboard of one metre and berthage for yachts up to 30 metres in length. The pontoons are anchored using steel piles with an outer casing of ultra-high-molecular-weight polyethylene. The concrete pontoons were designed by SF Marina in Sweden and manufactured and distributed locally under licence by Heron Marina, based in Whangārei, New Zealand.
PROJECT HIGHLIGHTS:
58-metre floating dock with freeboard of one metre