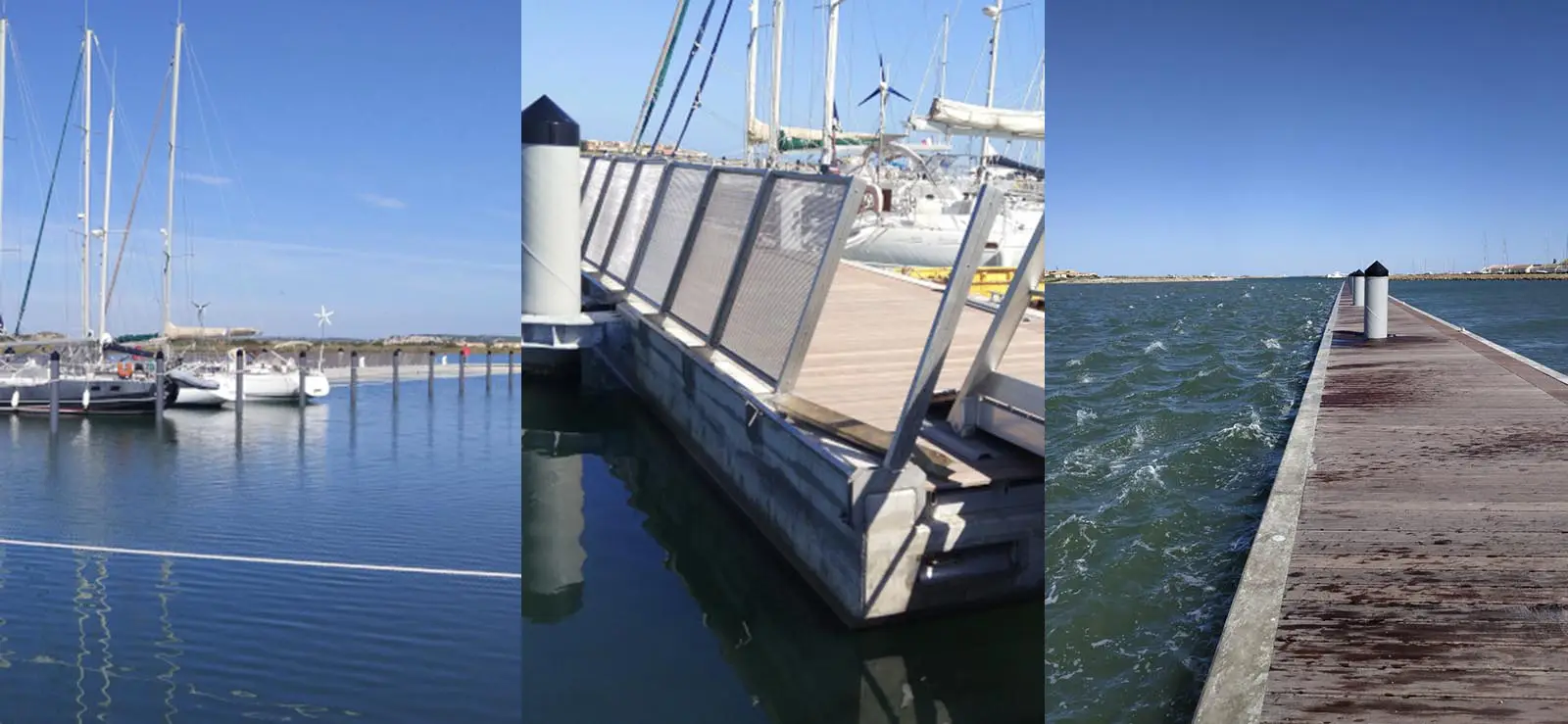 STRONG WIND WARNING IN PORT LEUCATE
Port Leucate is a resort created as part of a state-run development initiative that began in the mid-1960s to promote tourism along the Languedoc-Roussillon coast in the south of France. Situated between a seemingly endless Mediterranean beach and a shallow lagoon, the Étang de Leucate, the resort is centred around a 1,200-berth marina. The lagoon is renowned for its oysters and excellent windsurfing due to the blustery offshore Cers (Tramontane) wind.
When the municipality of Port Leucate wanted to extend the marina with an extra 100 berths they enlisted SF Marina and its local partner Marina System Ibérica S.L. to produce a 210-metre floating breakwater. The breakwater, installed in 2019, is four metres wide, 1.2 metres high, and is fitted with wooden decking and a stainless-steel windbreak. The pontoons are anchored using piles. The new breakwater has its work cut out as the Cers can be quite powerful – gusts frequently reach storm force – resulting in choppy waters within a matter of minutes.
PROJECT HIGHLIGHTS:
A 210 metre and 4 metre wide floating breakwater,