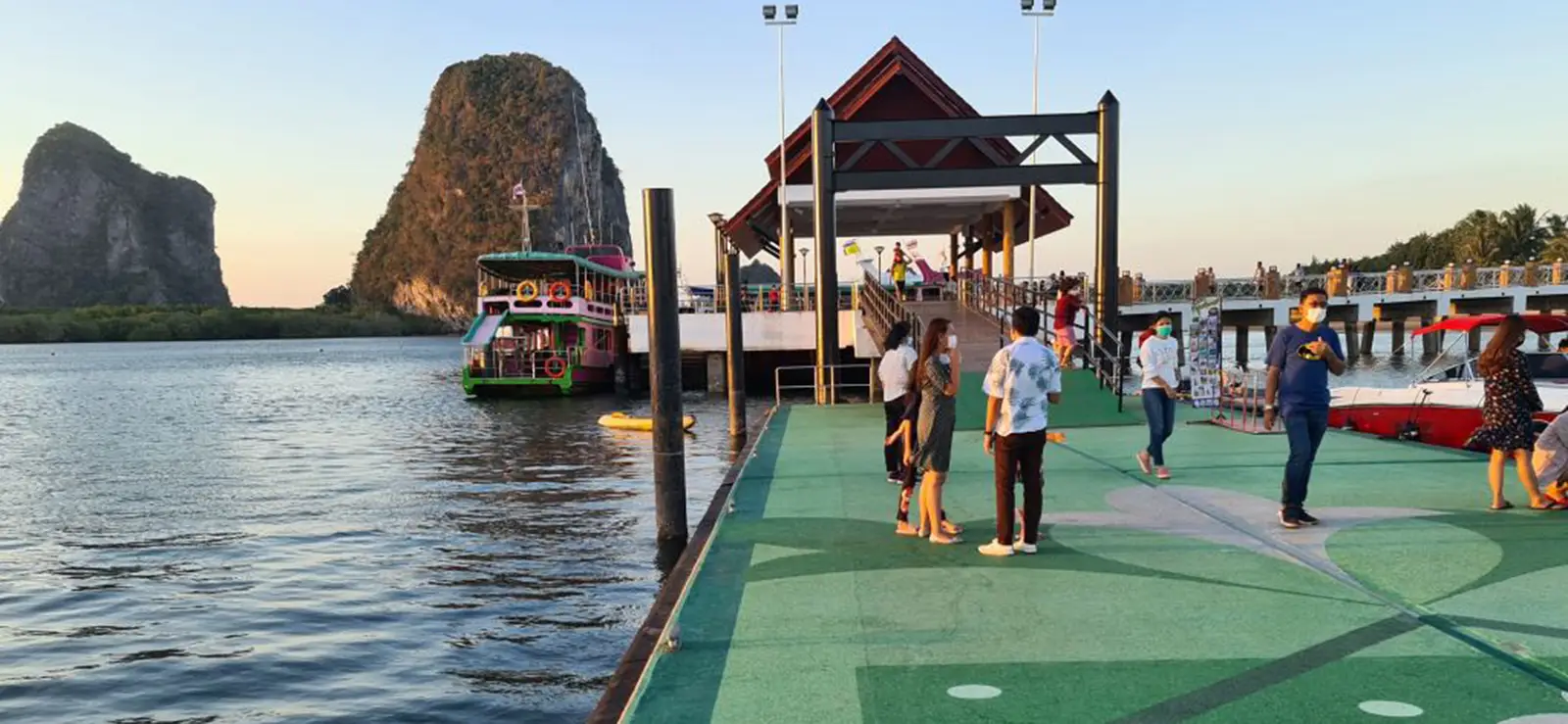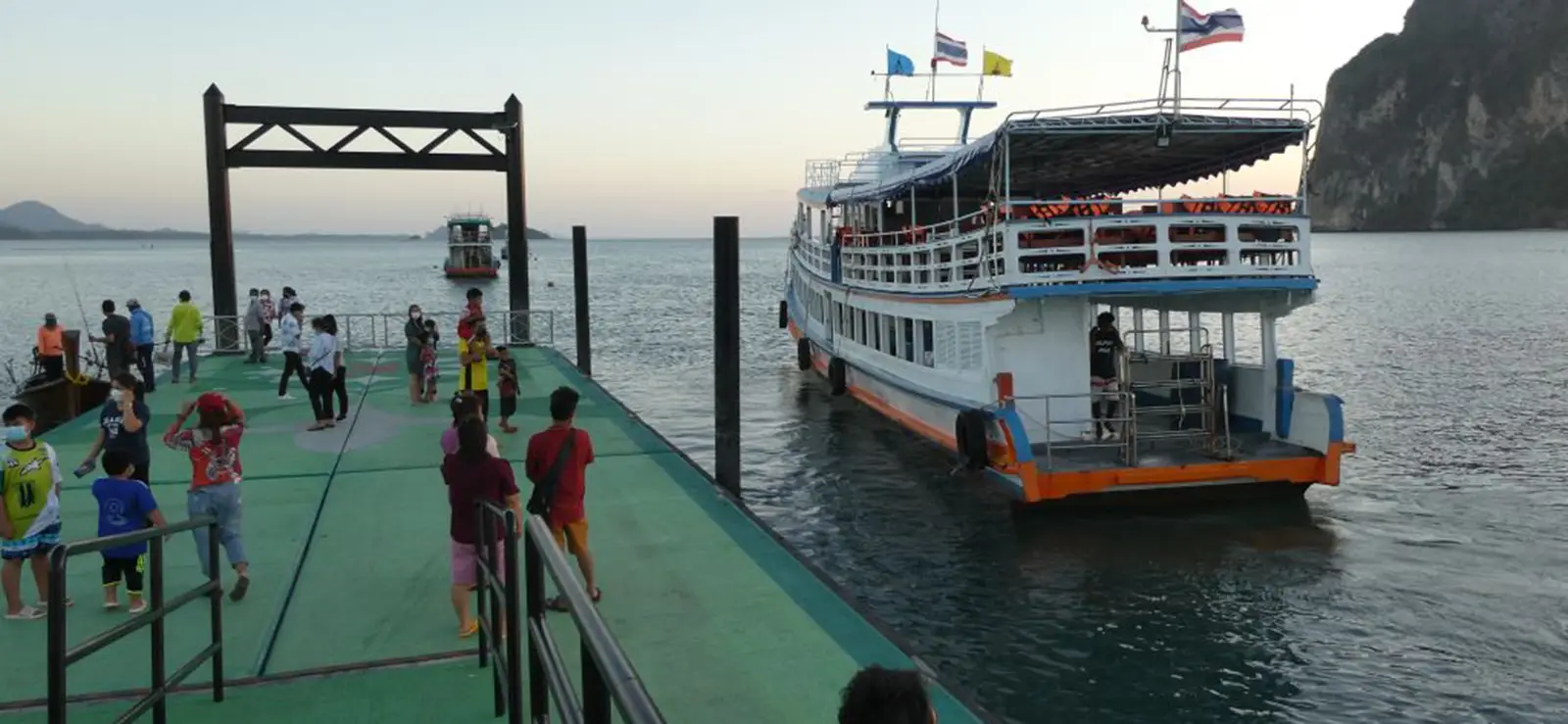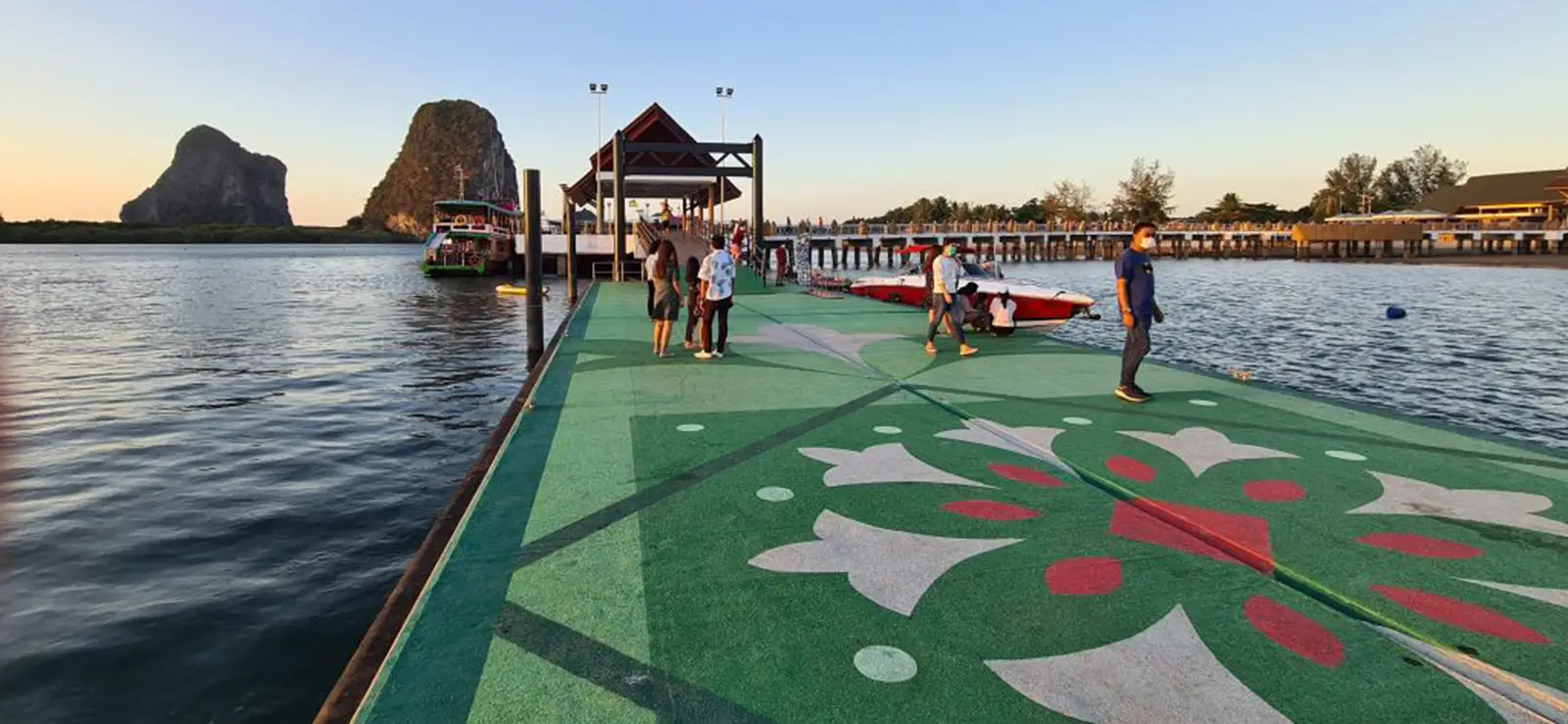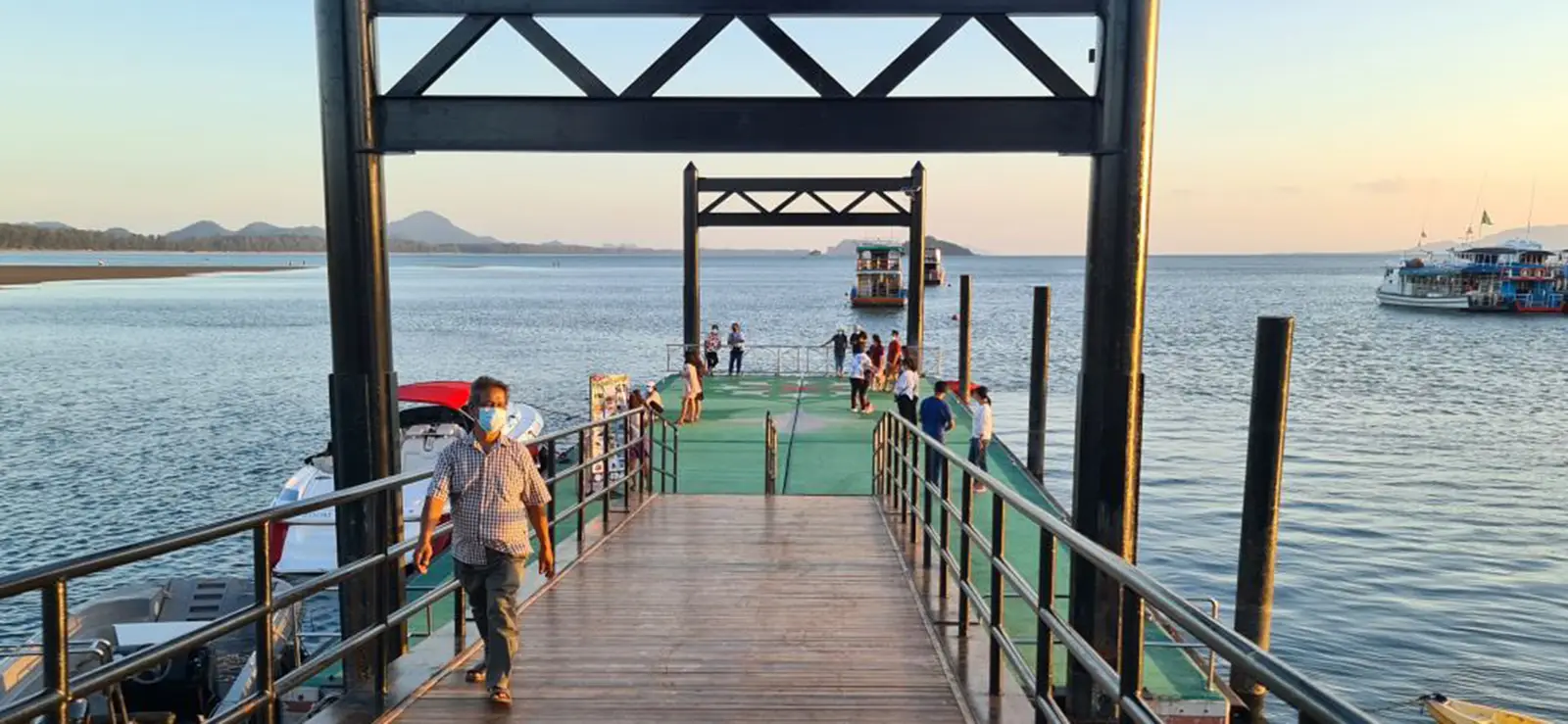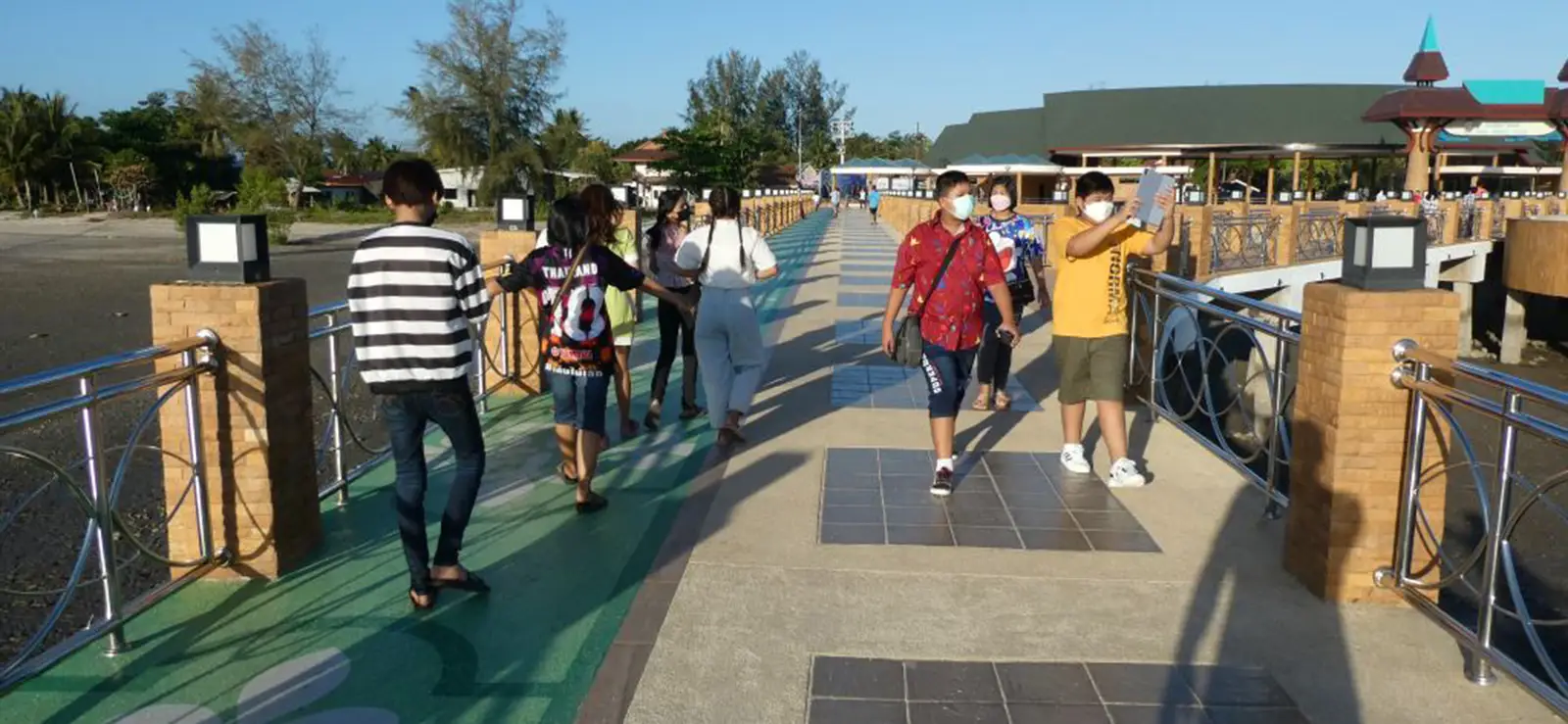 GATEWAY TO THE ANDAMAN
Pak Meng in the Trang Province in the south of Thailand offers a multitude of attractions and activities, including sightings of dugongs, rare marine mammals commonly known as sea cows. It is also a gateway to the Andaman Sea and the nearby Trang islands of Koh Mook, Koh Kradan, Koh Ngai and Koh Libong. The islands are famous for their steep cliffs, fine white sand beaches, caves – including Koh Mook's Emerald Cave – and coral reefs. Further to the west lie the islands of Koh Rok Nok and Koh Rok Nai, with clear water and excellent snorkelling spots.
When the Thai Government and its Marine Department were looking to improve the Pak Meng Pier, to attract more tourists and draw more revenue to Trang province, they enlisted SF Marina to install a 30-metre-long and 8-metre-wide concrete ferry landing pontoon. The new dock can accommodate countless speed-boats and large tourist boats that can carry over a hundred passengers each. The pontoons are anchored using steel piles driven into the sea bottom to ensure they remain in place, and accommodate water fluctuations. The dock array connects to the shoreline via an 18-metre-long steel bridge and a 150-metre-long fixed pier. The concrete pontoons were produced at the SF Marina plant in Thailand. Thai Prime Minister, Gen. Prayut Chan-o-cha, chaired the inauguration ceremony in November 2021.
PROJECT HIGHLIGHTS:
30-metre-long and 8-metre-wide concrete ferry landing pontoon