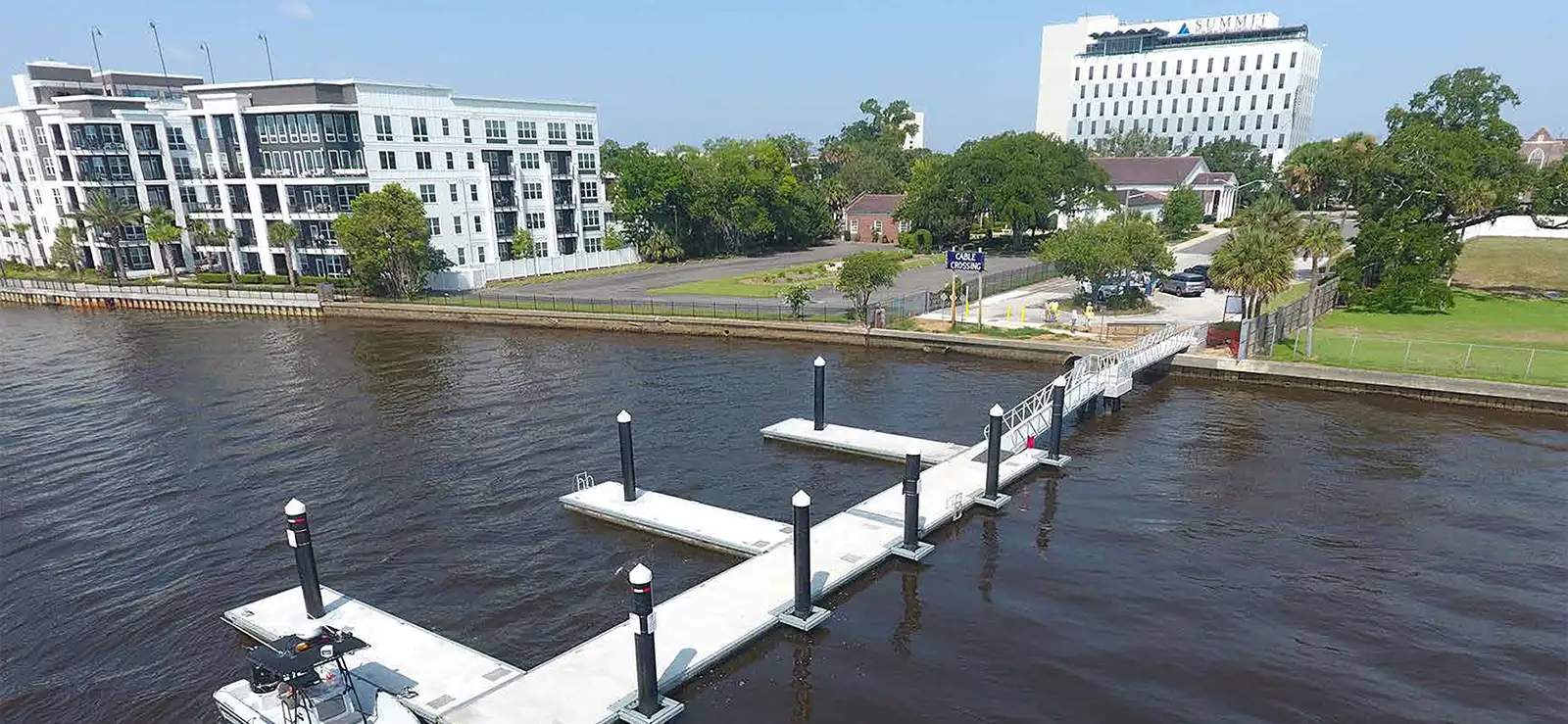 A RIVER RUNS THROUGH IT
The St. Johns River flows north for 485 kilometres, passing through the heart of downtown Jacksonville – or Jax as locals call it – in the north-eastern corner of Florida, before it empties into the Atlantic Ocean. Over its entire course it has a fall of less than nine metres, making it one of the laziest rivers in the world. The slow drop in elevation allows St. Johns to morph from a large marshy area in the south into a broad waterway characterised by strong incoming tides in the north. The river is prone to flooding during storms and the rainy season.
In 2022, when the City of Jacksonville was looking to extend the number of public day docks along the St. Johns River, it enlisted SF Marina to install a 58-metre-long concrete pontoon dock with fingers. The new dock, located at the foot of Post Street, Riverside, provides public berths for recreational boaters and the Jacksonville Water Taxi. The pontoons are anchored using steel piles driven 12 metres into the river bottom to ensure they remain in place despite strong tides and periodic flooding. The dock array connects to the shoreline via a 13-metre-long aluminium bridge and an 11-metre-long hinged gangway. The concrete pontoons were produced at the SF Marina plant in Norfolk, Virginia and trucked to Jacksonville.
PROJECT HIGHLIGHTS:
58-metre-long concrete pontoon dock with fingers