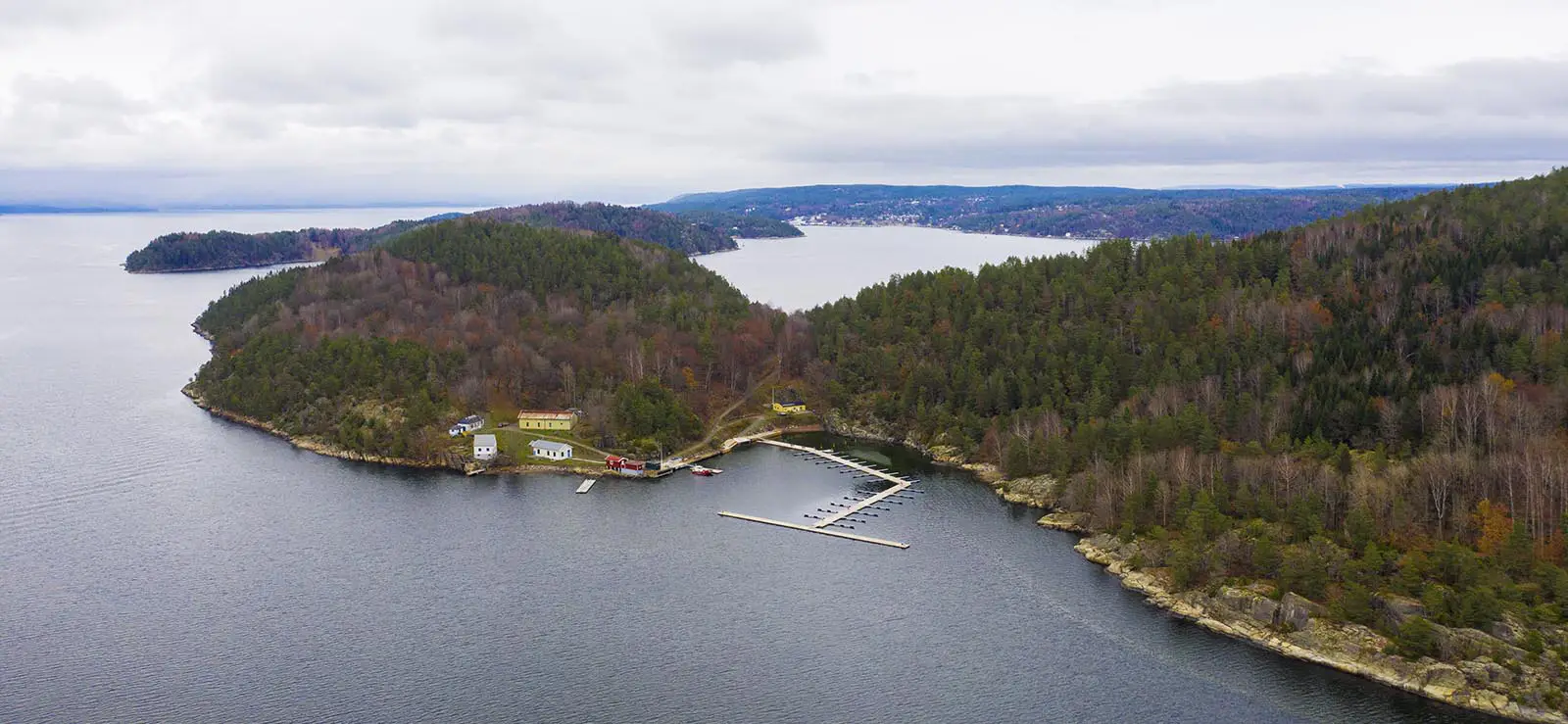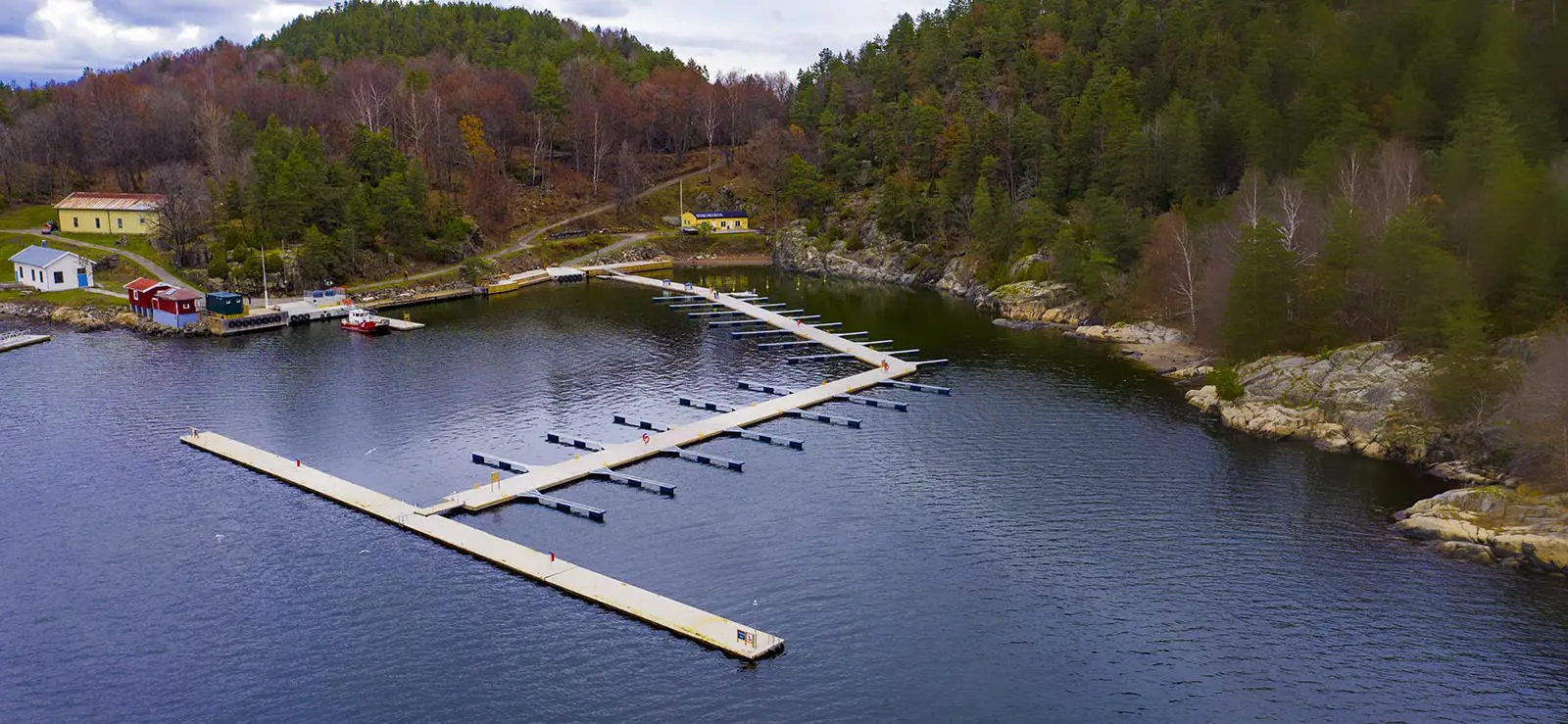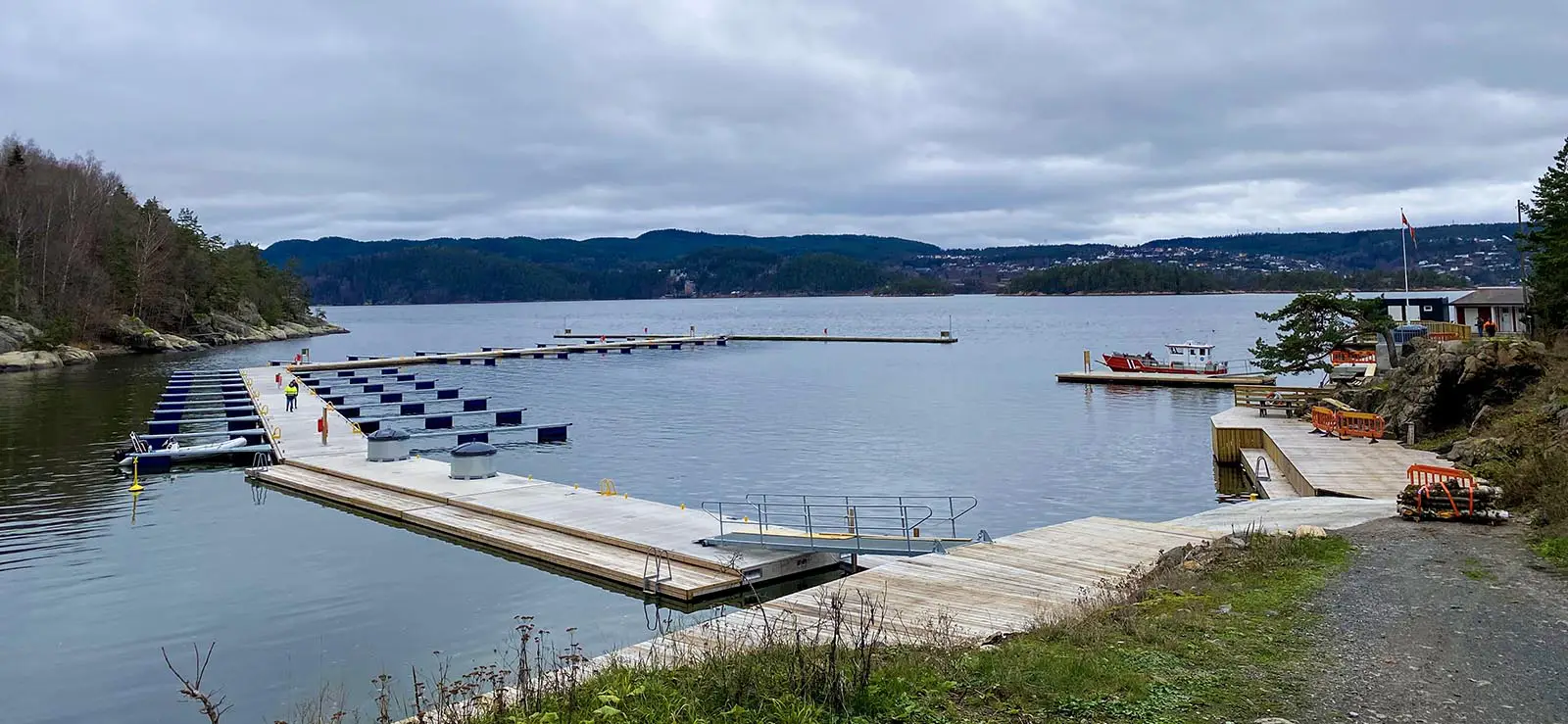 INTERESTING HISTORY
An hour by ferry from Oslo is the island of Håøya. The island has an interesting history. It is the largest island in the inner Oslo Fjord and for many years its two cannon batteries, built in the 1890s, formed part of the defence of Oslo. The island was also a factory site suppling the Imperial Russian Army with explosives during the First World War. In 1937 the main part of Håøya was acquired by the municipality of Oslo as a seaside recreational area for its citizens. In the 1950s and 1960s the island was a popular summer destination as wild camping was allowed.
In a move to attract more boat-borne tourists to the island, the municipality of Oslo was looking to build a new marina at Tåjebukta, on the west side of Håøya. The new state-of-the-art floating marina, featuring 90 guest berths, a kayak launch, and a waste disposal station, was designed and built by SF Marina at Wallhamn in Sweden. The marina is protected from the fetch of Vestfjorden, which can produce very strong waves in the low season, by an advanced floating wave attenuator. As Tåjebukta's depth varies between five and 40 metres the pontoons and wave attenuator are secured using heavy-duty chains and a combination of precast concrete anchors and rock anchors.
Tåjebukta Guest Marina was opened in 2021.
PROJECT HIGHLIGHTS:
state-of-the-art floating marina, featuring 90 guest berths, a kayak launch, and a waste disposal station