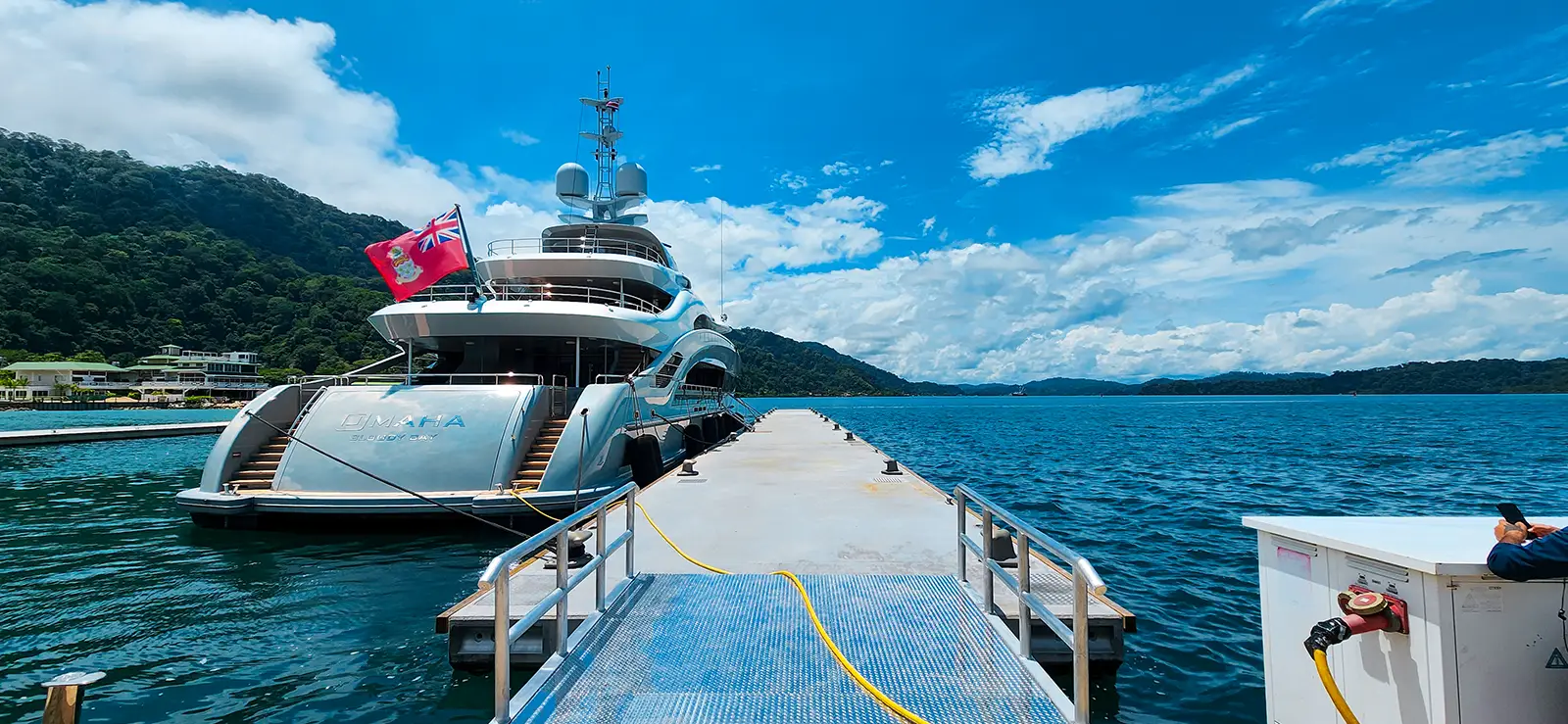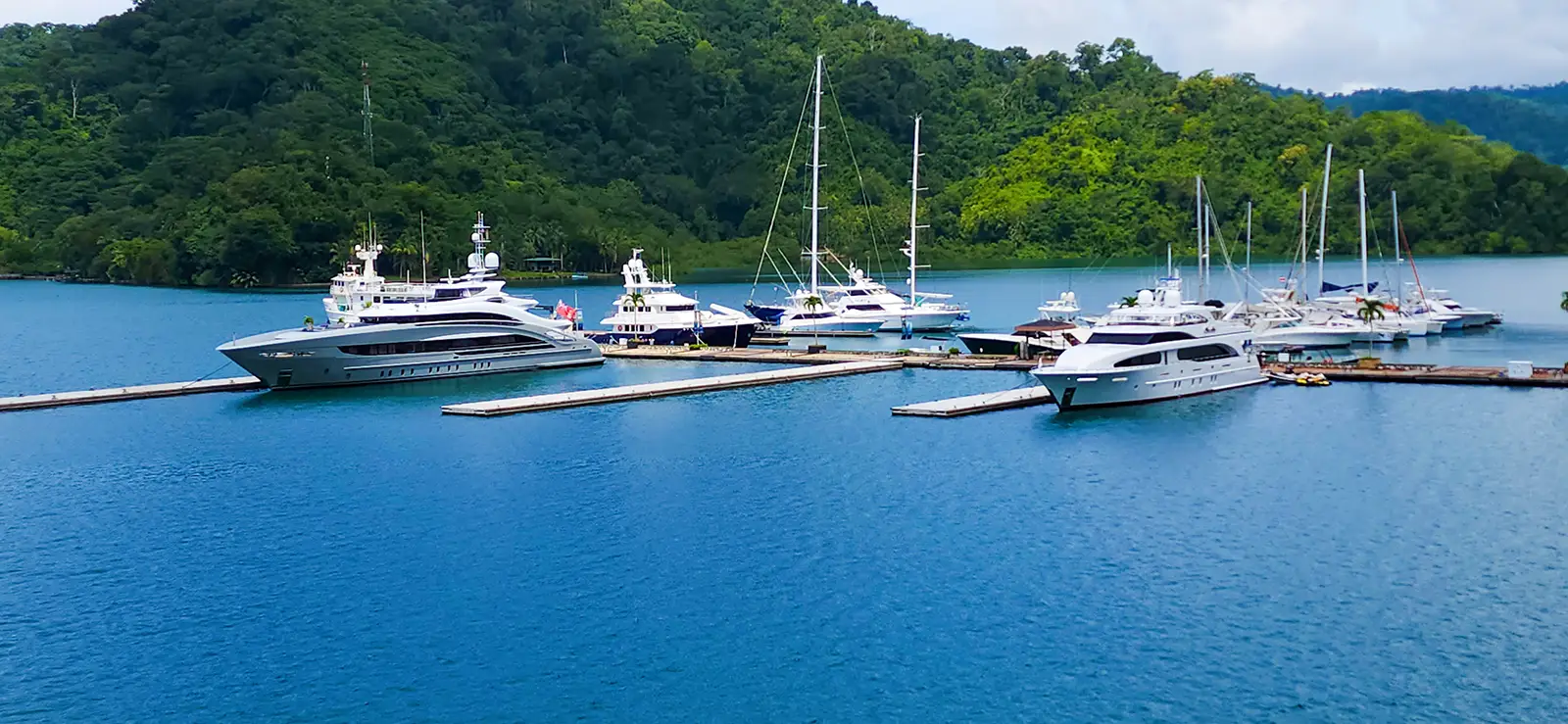 A GREEN GEM
Costa Rica is tucked between Nicaragua and Panama in Central America. On the southern Pacific Coast, near the border with Panama, is Golfo Dulce, the "Sweet Gulf". The bay, separated from the open Pacific Ocean by the Osa Peninsula – described by National Geographic as "the most biologically intense place on Earth" – is a tropical fjord, home to manta rays, scalloped hammerheads, four species of dolphin, and humpback whales. Here, on the Golfo Dulce, east of the Osa Peninsula, is the naturally protected Golfito Bay and one of Costa Rica's prime destinations for eco-tourism, sportfishing, and yachting – Marina Bahia Golfito.
In a move to provide berthing for superyachts, Marina Bahia Golfito was looking to expand its existing marina, initially built in 2016. Three customised floating concrete Superdocks® – one 90 metres long and 6 metres wide, one 60 metres long and 5 metres wide and one 45 metres long and 5 metres wide – were built and delivered by SF Marina. The pontoons, coupled through a patented system that absorbs and distributes the stress loads, are anchored with Seaflex® mooring hawsers to keep the structure stationary while accommodating a tidal fluctuation averaging about 3 metres. Marina Bahia Golfito forms part of IGY Marina group's global super yacht marina network, and as the closest marina to the Panama Canal on the Pacific side, it is a great stopping point for anyone heading to the Pacific islands.
The expanded Marina Bahia Golfito, now offering 112 berths for vessels of 40 to 350 feet, was officially opened in September 2023.
PROJECT HIGHLIGHTS:
Three customised floating concrete Superdocks®