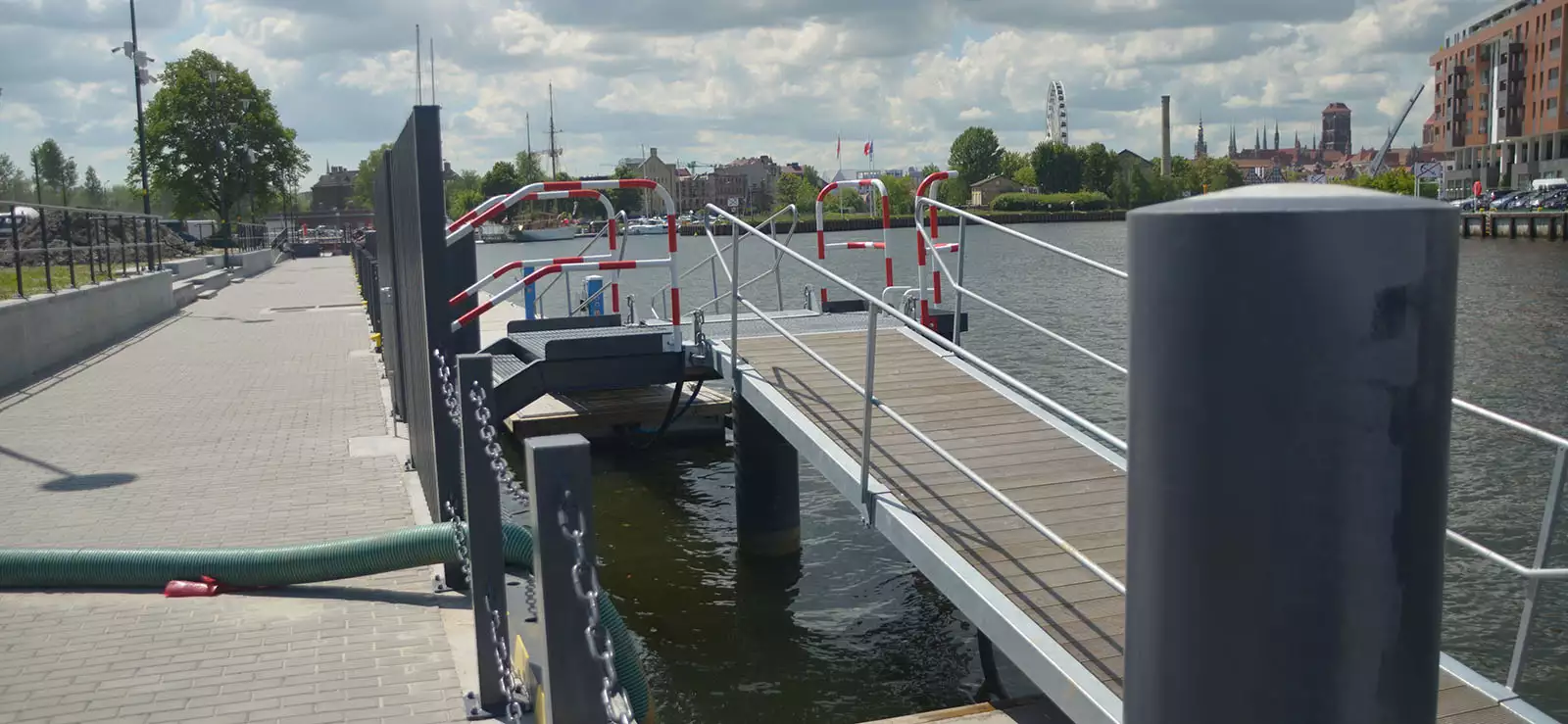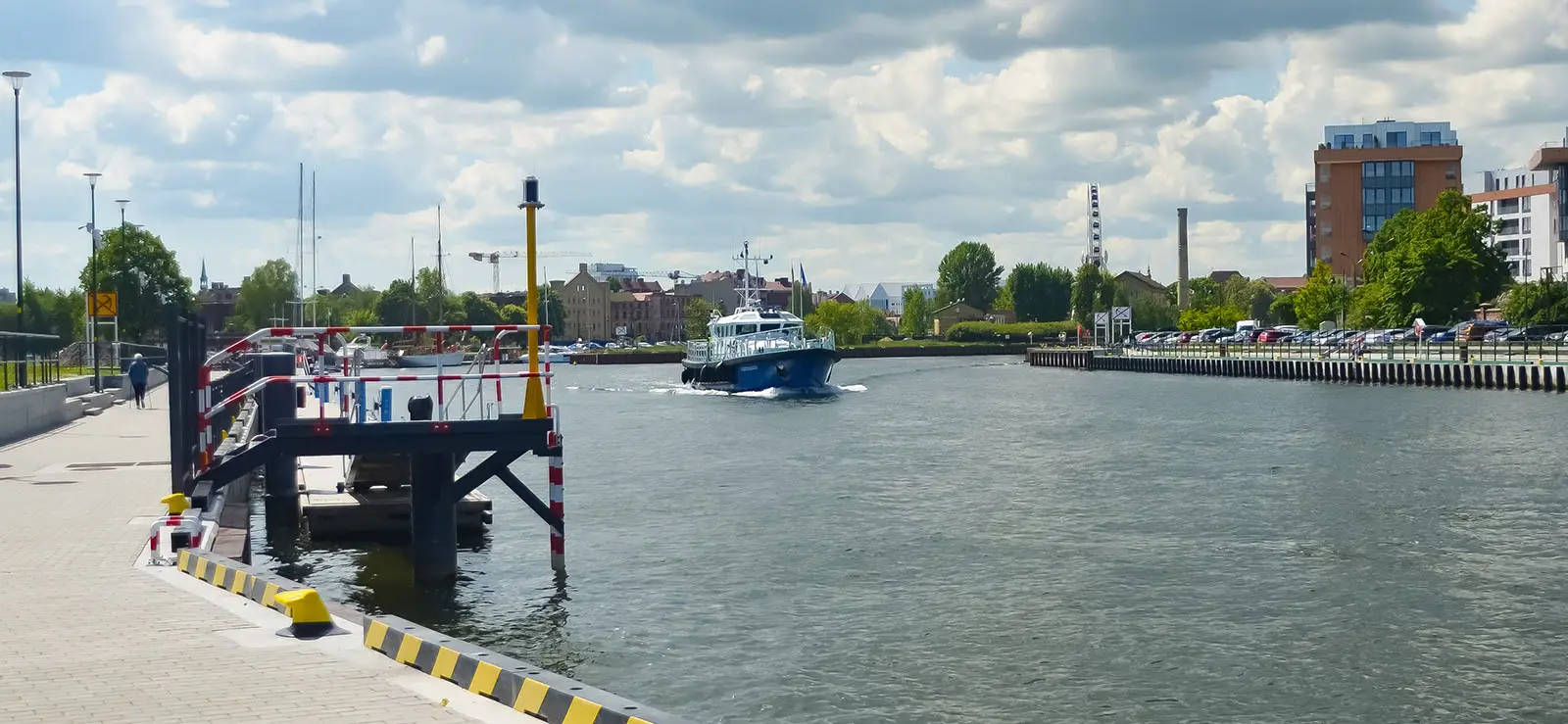 KEEPING THIEVES AT BAY
Situated on Poland's Baltic coast, Gdansk is a beautiful city with a rich history. The port was a flourishing trading centre during the Middle Ages, and in the 20th century events took place there that would affect the course of world history. The city is sometimes compared to Amsterdam, and for good reason. The Dutch influence on Gdansk's architecture and works of art is striking. And water is an omnipresent element of city life in Gdansk due to its location at the meeting point between the Baltic Sea and several river routes.
With many miles of waterways, the Gdansk Police Department's patrol vessels are kept busy all year round. The Police Department's 144-metre floating dock in Marina Sienna Grobla, just a stone's throw from the Old Town, was designed and built by SF Marina in Sweden. The dock is made up of twelve floating concrete pontoons, and fitted with power pedestals from Seijsener Techniek. With their weight and low centre of gravity, the pontoons are not only extremely stable, coping easily with the frequent boat wake along the Motlawa River, they have also been designed to withstand many years of heavy use.
The Police Dock was installed in December 2019.
PROJECT HIGHLIGHTS:
144-metre floating dock for the Gdansk Police Department's patrol vessels