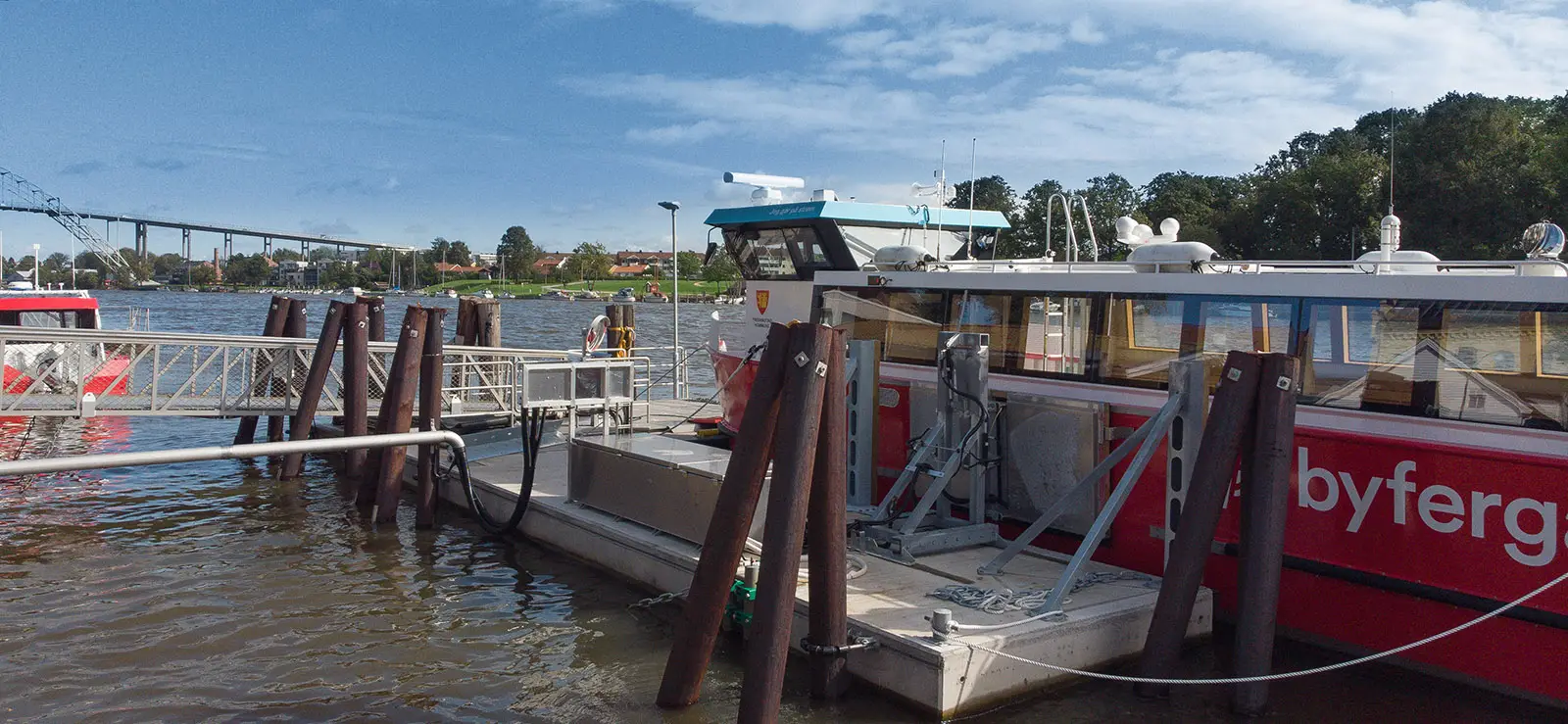 FREDRIKSTAD – AN ELECTRIFYING PONTOON
Fredrikstad is one of the most beautiful cities in Southern Norway. The city centre is on the west bank of the Glomma river, while the old town on the east bank is Northern Europe's best-preserved fortified settlement. Ferries are an integral part of the public transport system, shuttling commuters between the two banks, and the city authority has recently added three new battery-powered vessels, each of which can carry up to 50 passengers. To ensure a rapid turnaround, the ferries use an automatic wireless induction charging system while passengers board and disembark.
The concrete pontoon at the ferry landing, which has a charging station attached, was designed and manufactured by SF Marina in Sweden.
The battery-powered ferries began operating in 2019.
PROJECT HIGHLIGHTS:
Concrete pontoon with a charging station attached

Ferry landing for electrified vessels