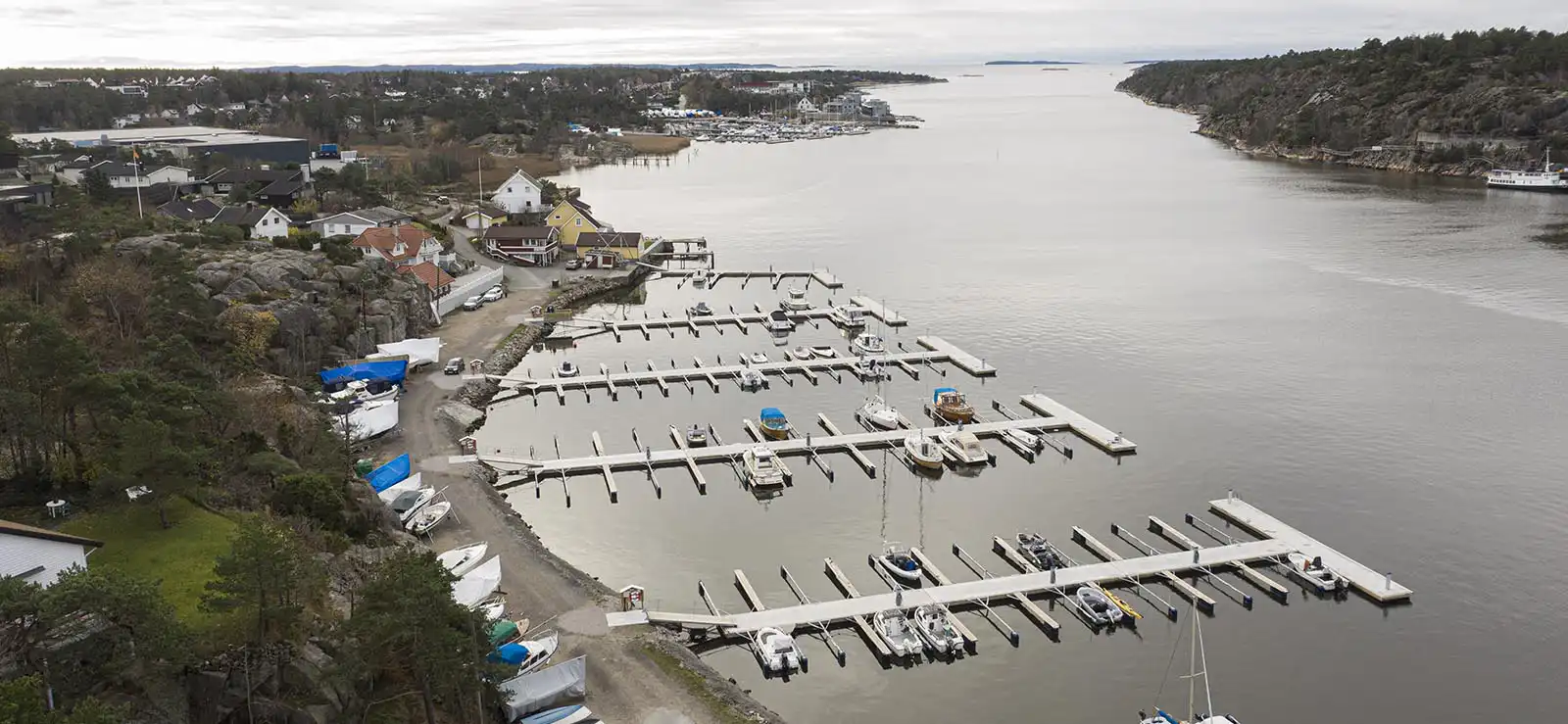 THE PERFECT HEIGHT
Fredrikstad, about 20 kilometres north of the Swedish border, was once voted the most attractive city in Norway. As the city straddles the Glomma river, where it meets the outer Oslo Fjord and Skagerrak, it is not only beautiful but also a very conducive environment for boating and boasts a large number of marinas.
Rød Båteforening (Rød Boating Association), founded in 1958, runs a small marina at Rødsbukta, near the estuary of the Glomma river, providing 110 berths. When the association was looking to replace their original, fixed wooden docks, they enlisted SF Marina to install floating concrete pontoons with walkable fingers. As the docks float, they remain at a constant height off the water, providing easy boat access throughout the entire season. The gangways at the end of each dock are hinged to accommodate tidal fluctuation and the yearly flooding caused by snowmelt.
The floating dock was designed and manufactured by SF Marina in Sweden. It was completed in May 2021, just in time for the boating season.
PROJECT HIGHLIGHTS:
Concrete pontoons with 110 berths