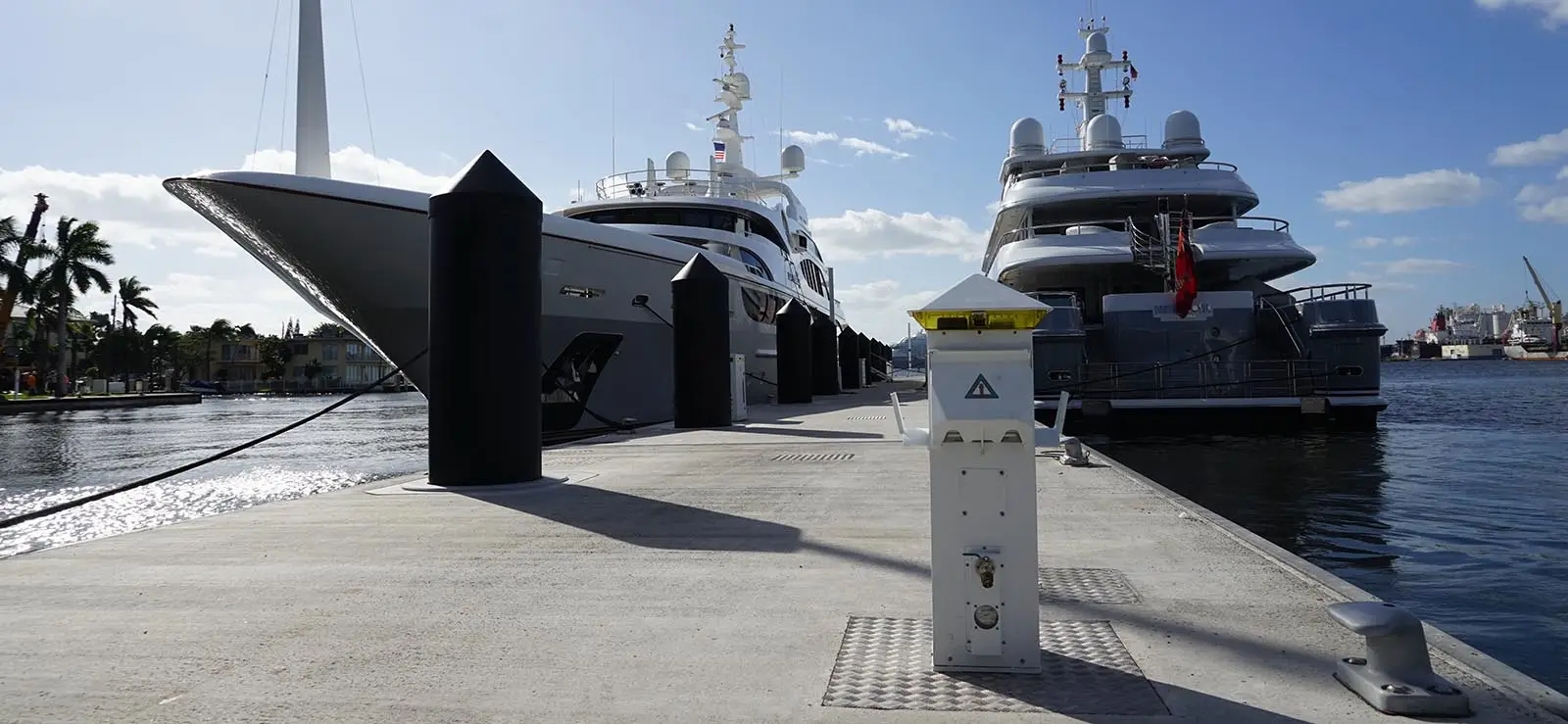 YACHTING CAPITAL OF THE WORLD
Fort Lauderdale, just north of Miami, is known for its semi-tropical climate and extended waterfronts, including beaches, rivers, and inland waterways. Often referred to as the "Yachting Capital of the World", the city is home to more than 45,000 yachts and the largest boat show in the world – The Fort Lauderdale International Boat Show.
Located at Pier Sixty-Six Hotel & Marina's Pier South facility, a new enclave – Superyacht Village – features some of the most spectacular yachts in the show. Superyacht Village consists of a 134-metre-long dock for vessels up to 350 feet. The dock is made up of 8 floating 6-metre-wide concrete pontoons with a freeboard of 0.9 metres. The structure is anchored using steel piles, 0.76 metres in diameter and within HDPE sleeves, which are offset to enable two-way golf cart traffic on the dock. Other superyacht-oriented features include a double row of composite timber rub rails and oversized 15- and 25-tonne ship bollards. The dock was designed and manufactured by SF Marina in Sweden and transported by cargo ship to Port Everglades in Florida.
The Superyacht Village floating dock was opened in 2020.
PROJECT HIGHLIGHTS:
134-metre-long dock for vessels up to 350 feet