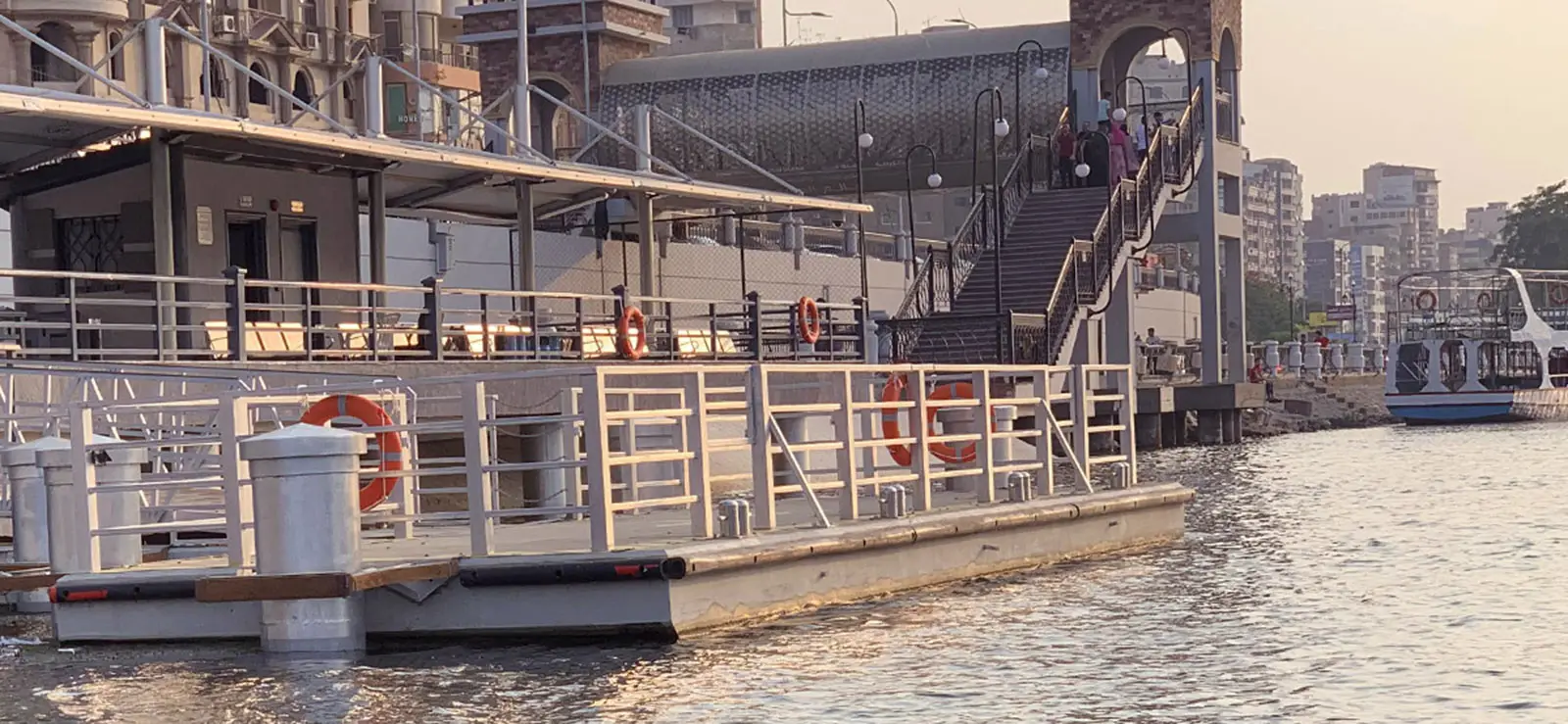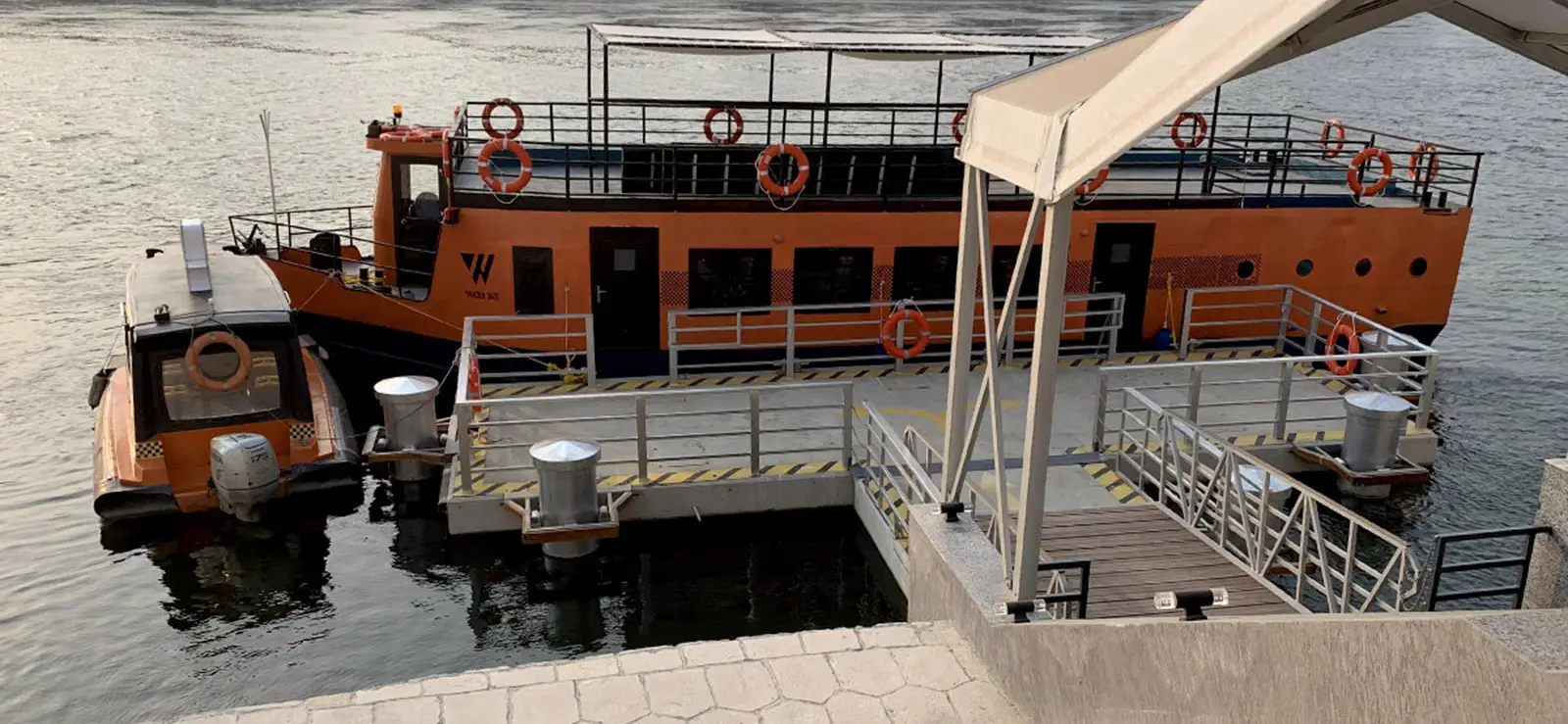 THE GIFT OF THE NILE
Al-Mansūrah, founded in 1219, is situated some 120 km northeast of Cairo, and sits on the east bank of the Damietta Branch of the Nile Delta. Al-Mansūrah was occupied briefly by the Crusaders, who in 1250 were decimated by Muslim forces, who also captured their leader, King Louis IX of France, along with most of his knights, and held them for ransom. The name Al-Mansūrah ("the Victory" in Arabic) dates from that battle. Across from the city, on the opposite bank of the Nile, is the town of Talkha.
In a move to expand the use of River Nile Bus Ferries, the Egyptian government recently brought into operation four new water taxi station docks in Al-Mansūrah. The four customised floating docks, each 12 metres long, were designed and built by SF Marina in Egypt. Another two docks, 24 metres long, will be installed at a later date. With their weight and low centre of gravity, the pontoons are not only extremely stable, making them easily accessible for travellers, they have also been designed to withstand large wakes and many years of heavy use. The pontoons are anchored using internal pile guides to accommodate seasonal water level fluctuations.
The Water Taxi Docks were installed in 2020.
PROJECT HIGHLIGHTS:
Four customised floating docks, each 12 metres long