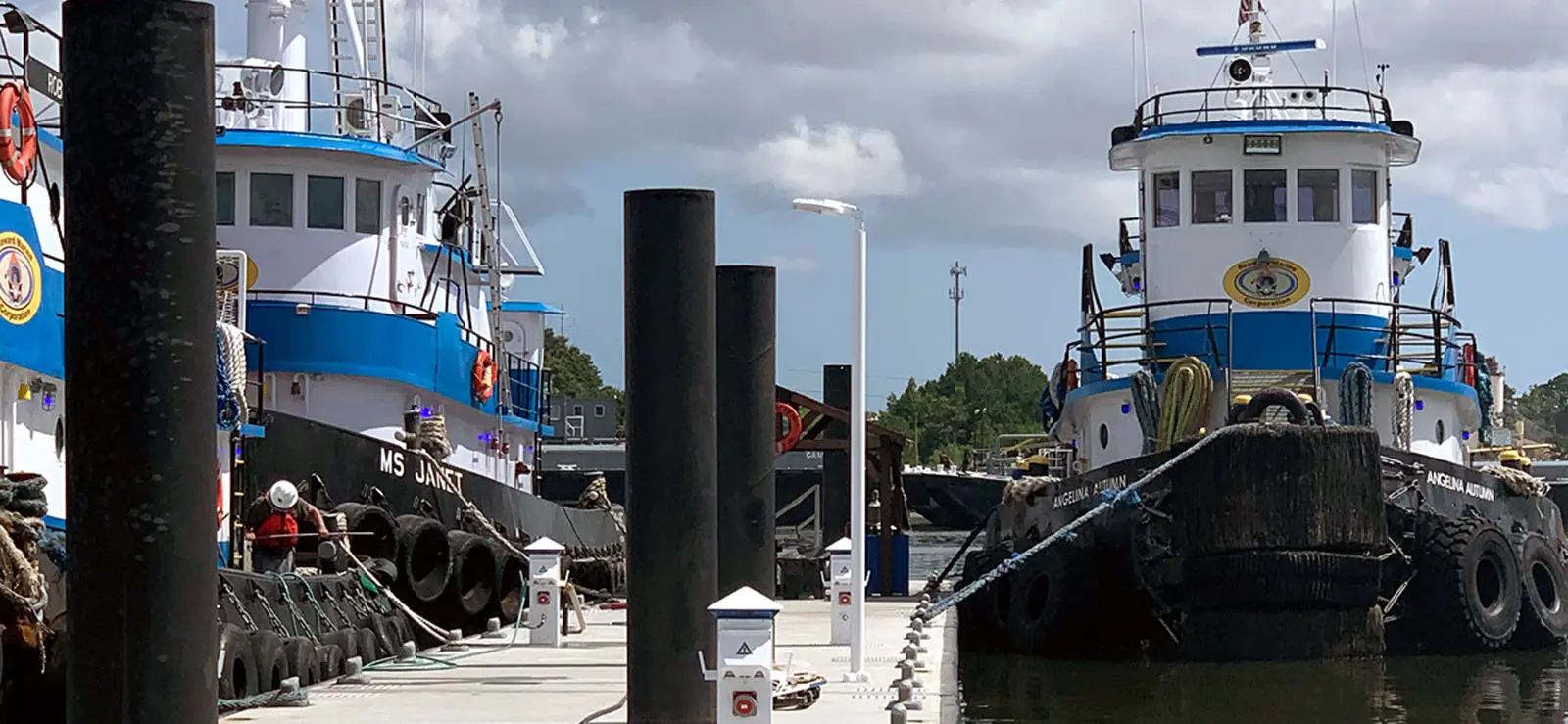 A SAFE HAVEN FOR MISS MORGAN, ANGELINA AUTUMN, AND UNCLE MIKE
Chesapeake is located along the Elizabeth River in Virginia. The river connects the city with the Atlantic and is the location of military and commercial port facilities for the neighbouring cities of Norfolk and Portsmouth. It also forms part of the inland Atlantic Intracoastal Waterway (ICW). The ICW provides a sheltered, navigable waterway through a string of interconnected rivers, sounds, bays, and canals, running all the way from Norfolk to Florida Keys. Although nowadays used mainly by pleasure craft, tugs and barges carrying heavy loads are still a common sight.
The Seaward Marine Corporation provides a comprehensive range of marine services, including diving, dredging, and marine construction, as well as towage provision along the Eastern Seaboard. The company enlisted SF Marina to design and manufacture a new floating dock in Chesapeake to accommodate its fleet of seven tugboats. The dock, installed in 2021, is 80 metres long, five metres wide, and features 10-ton cleats and extra-strong coupling wells. With its weight and low centre of gravity, and anchored using internal pile guides, the floating concrete dock is extremely stable and has been designed to withstand many years of heavy use by tugboats.
PROJECT HIGHLIGHTS:
The dock features 10-ton cleats and extra-strong coupling wells