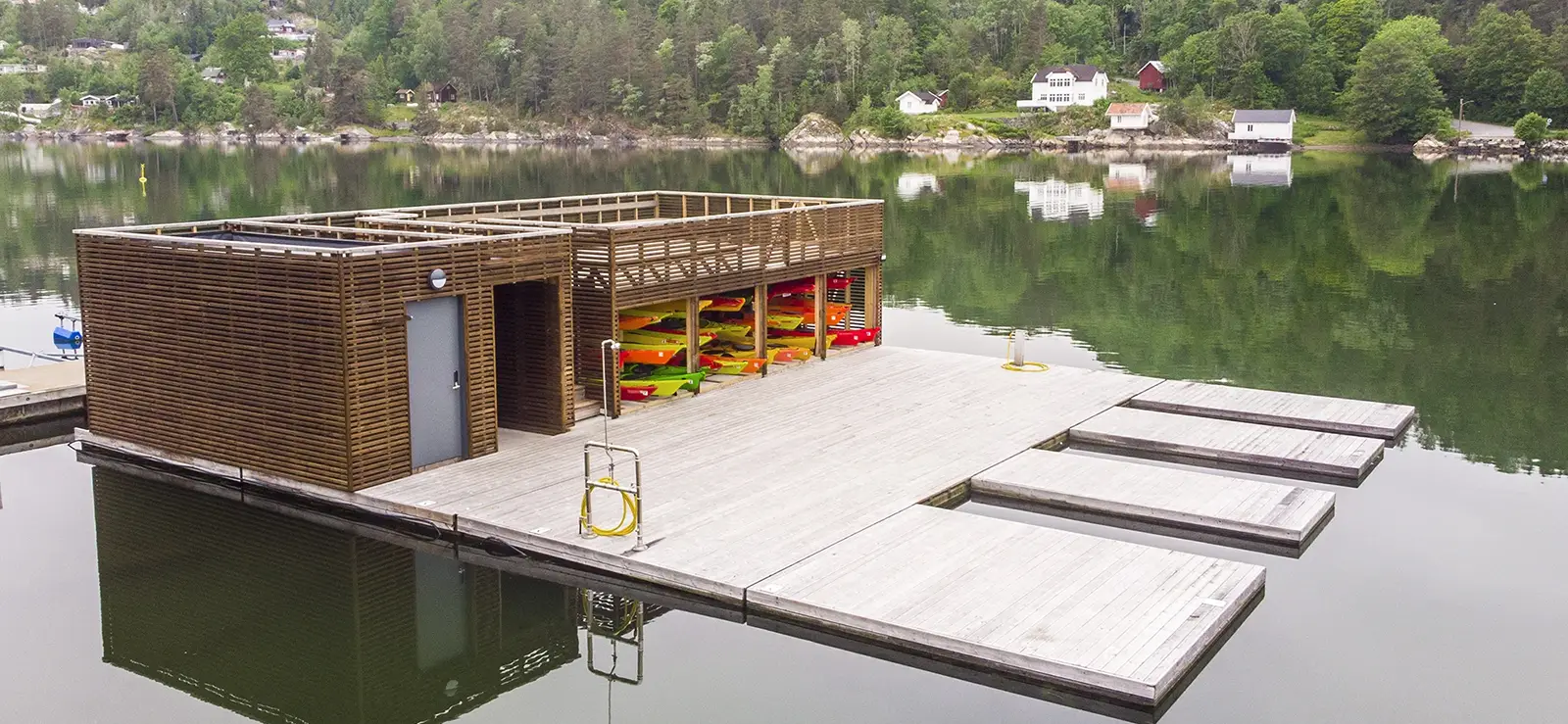 KAYAK FACILITY WITH SUNDECK COMPLETE IN BREIVOLL
With its array of spectacular fjords, Norway is a true haven for kayaking, canoeing and more recently paddle boarding. Bunnefjorden, also known as Bunne Fjord, is no exception. Forming part of the innermost section of the Oslo Fjord and with a forested shoreline, it is perhaps not as dramatic as some of the more famous fjords on the west coast. Nonetheless, its major draw is its proximity to Oslo and its calm waters – perfect for a weekend of paddling.
On the shores of Bunne Fjord is one of the Norwegian Trekking Association's popular cottages – Breivoll Gård (Breivoll Farm). Vitally important to Breivoll is the opportunity to hire a kayak and in an effort to create an even better experience a new, improved kayaking facility was needed. Danish architects AART designed a floating solution, including a boathouse and a roof terrace, and it enlisted SF Marina to deliver a concrete pontoon for its base structure. The new boathouse, which can hold up to 50 kayaks and offers a large preparation area and three safe launching bays, has transformed the whole Breivoll kayaking experience. Not to mention the rooftop sun deck, where paddlers can sit back and relax after a busy day on the water.
The new kayak facility was officially opened in June 2021.
PROJECT HIGHLIGHTS:
SF Marina concrete pontoon as floating base structure for boat house