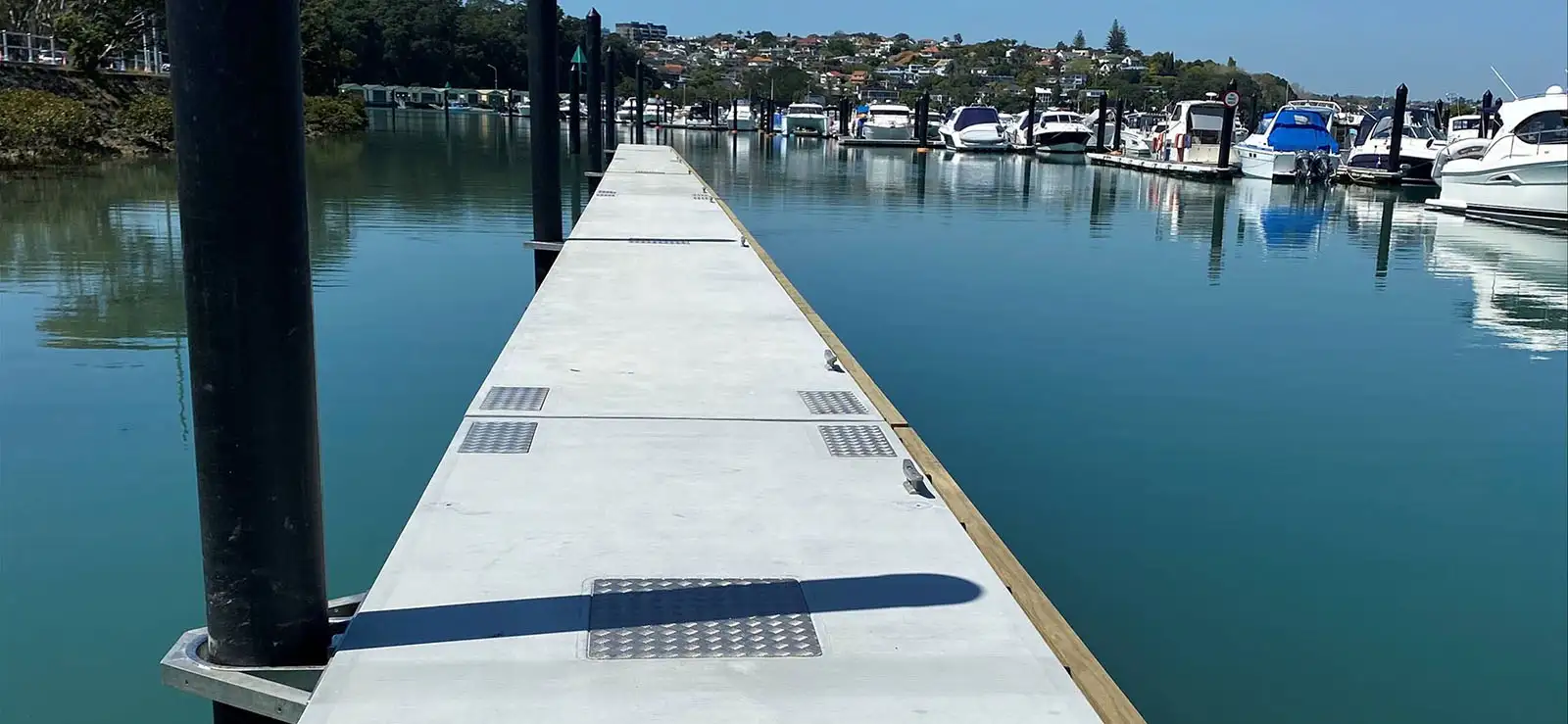 THE CITY OF SAILS
New Zealand's most populous city and economic powerhouse, Auckland, is affectionately known as the City of Sails. The city is sprawled out on a narrow isthmus between two harbours and two bodies of water, Manukau Harbour on the Tasman Sea, and Waitemata Harbour on the Pacific Ocean. Facing the Waitemata Harbour is Tamaki Drive, a showpiece boulevard, and a main entrance to the city, built across Hobson Bay.
From humble beginnings in the 1950s – literally a muddy rubbish dump along the Tamaki Drive in Hobson Bay – the Outboard Boating Club of New Zealand (OBC) has become a landmark for boating enthusiasts and fishermen. Today the beautifully scenic OBC marina offers hardstand boat storage for 290 boats, 213 berths, 14 all-weather launching ramps, and ten boat/outboard washdown stations. OBC's latest addition, a 75-metre floating dock, was designed and built by SF Marina in New Zealand. The dock is made up of three 20-metre and two seven-metre floating concrete pontoons and is anchored with pile guides to accommodate tidal fluctuations. Initially used for the Nacra 17 and 49er World Championships in Auckland in 2019, the dock is now open to visitors and club members to moor while they prepare their cars and trailers to pull their boats out of the water.
PROJECT HIGHLIGHTS:
75-metre floating dock, designed and built by SF Marina in New Zealand.